Eating delicious Japanese food was a great way to end a busy successful week of work so I ate twice at Nago café (Tokyo) this Friday!
For lunch, NASHIRO Tsugumi cooked a delicious omelette containing goya (from Okinawa) and cheese, topped with a spicy tomato sauce. The set also included a soup with sesame oil, seaweeds, white rice, hot coffee, and a tiny slice of tankan (orange) pound cake.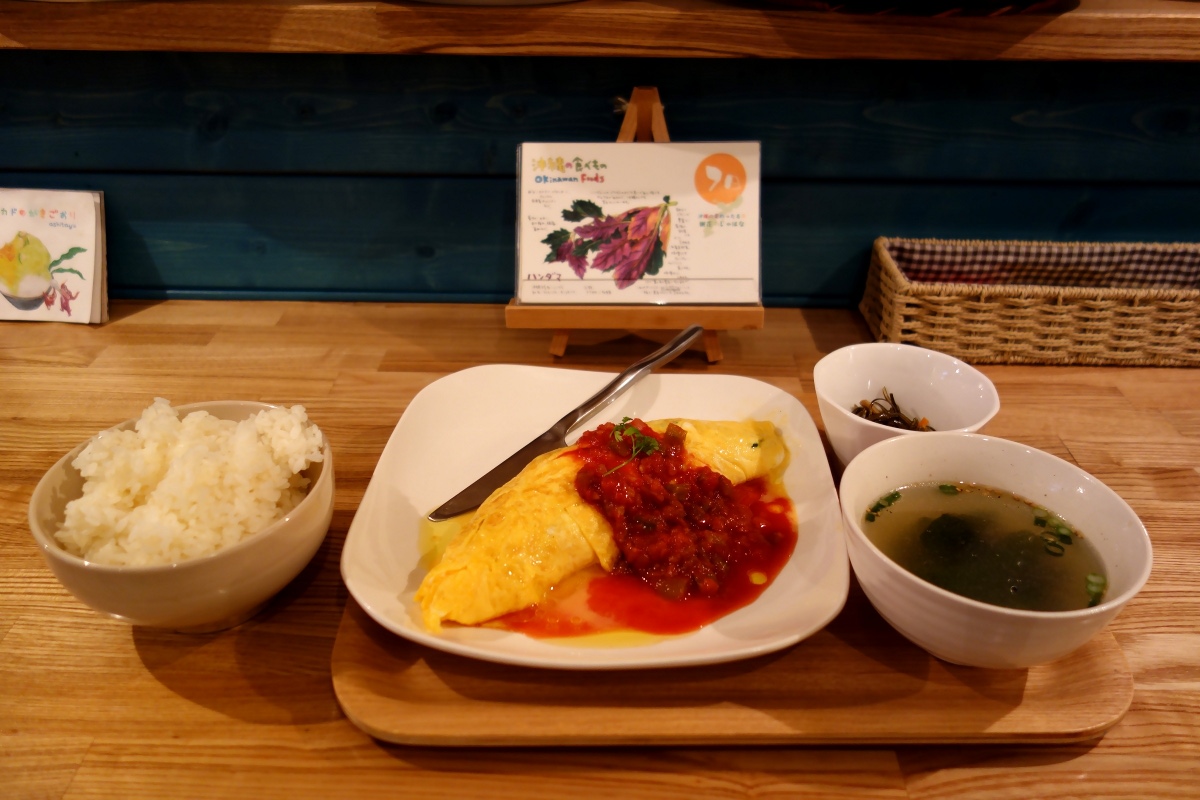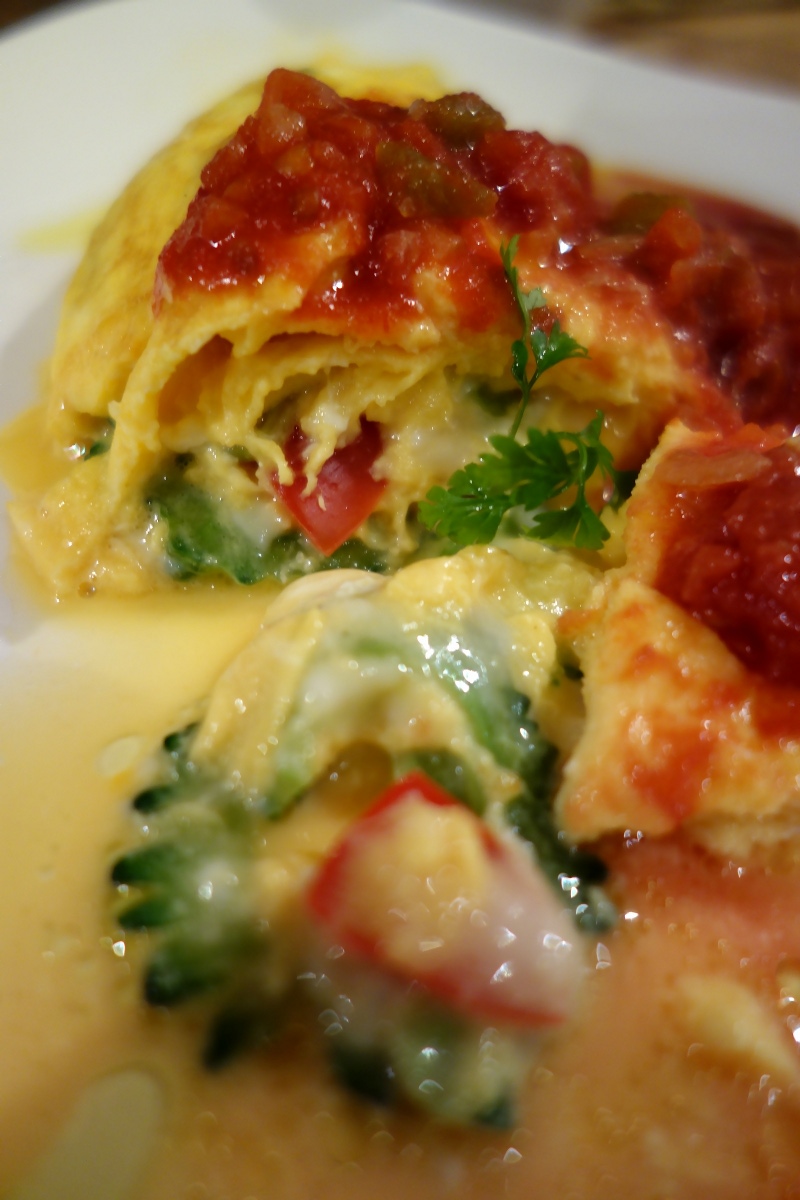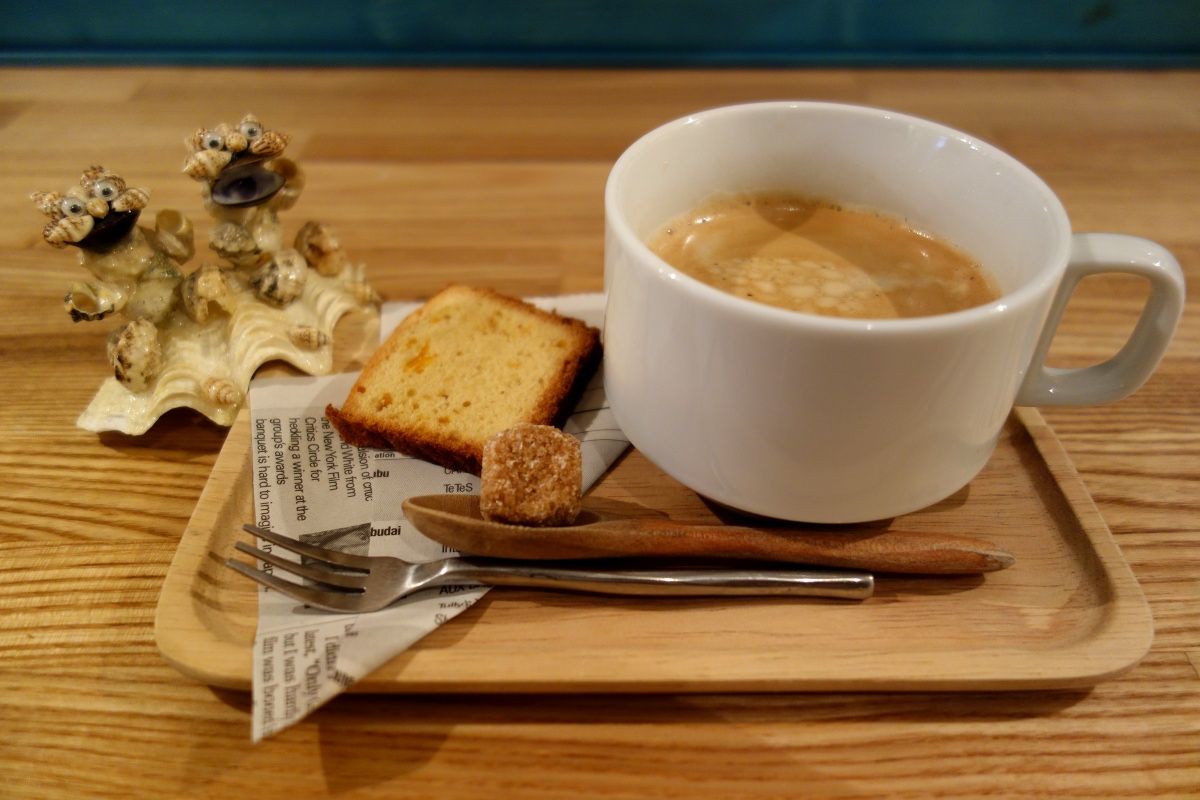 For dinner, Tsugumi cooked a potato potage topped with banno-negi (onion) and surprising pork rolls containing bell pepper, green beans or okra.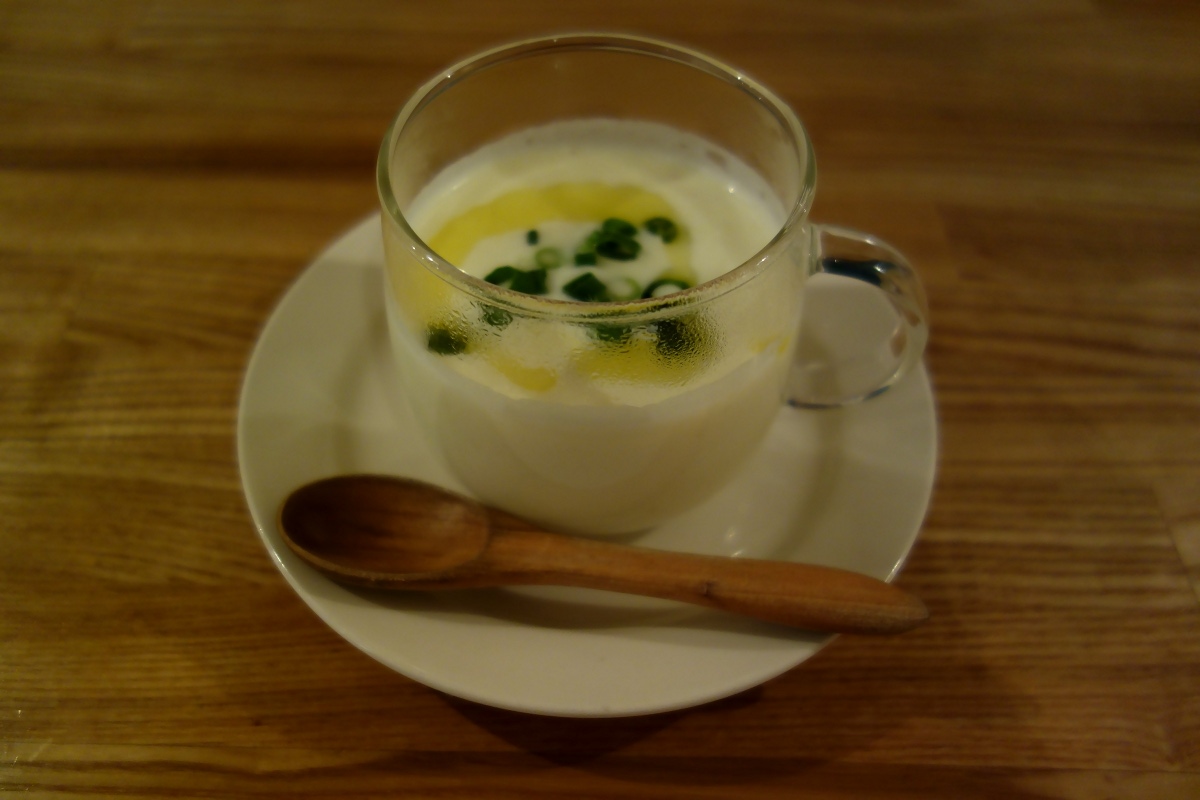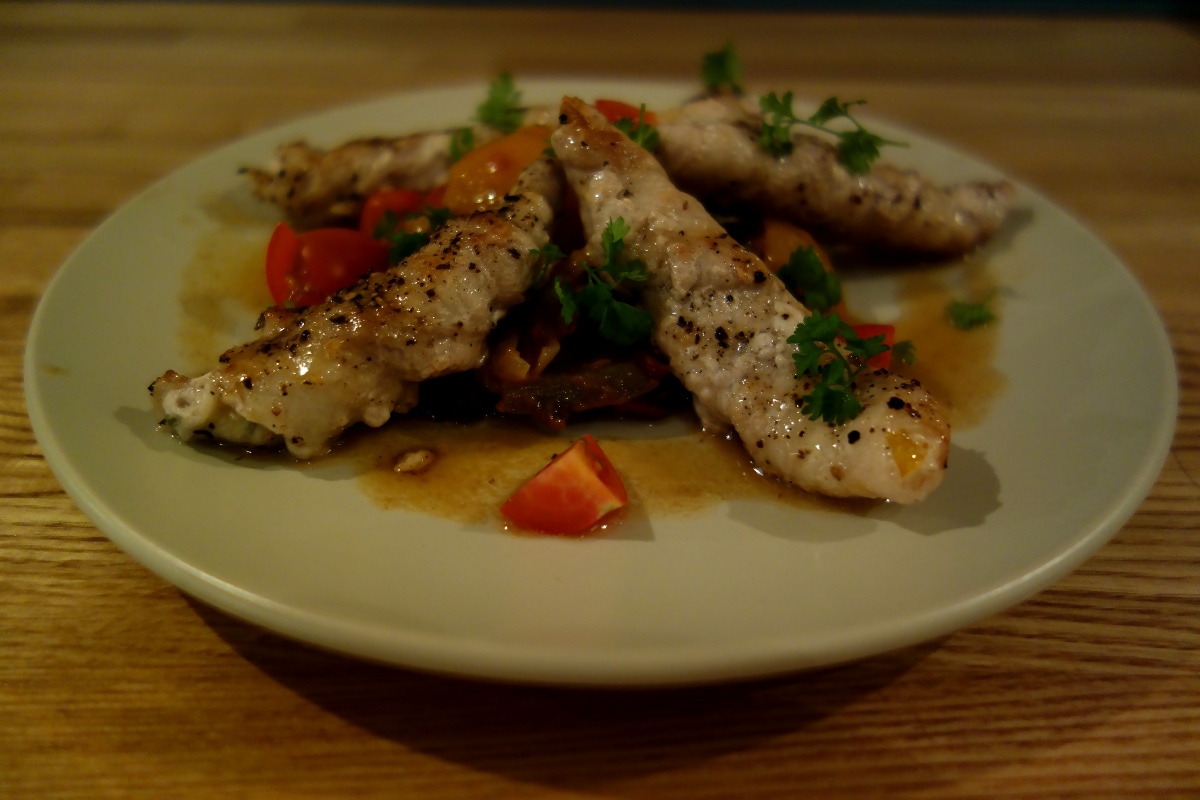 I learn new things about Japanese food and/or international cooking every time I go to this restaurant; these dishes are perfect examples!
USEFUL JAPANESE
Banno-negi = 万能ネギ, Goya = ゴーヤー, Tankan = タンカン.
NASHIRO Tsugumi = 名城・嗣巳.
Nago café = なごかふぇ, Tokyo = 東京.
Okinawa archipelago = 沖縄諸島 (Okinawa-shoto).