During your stay on Iriomote island, a water buffalo with large circular horns can quickly take you across the sea to visit the botanical garden of Yubu island! It is great fun the first time and there is no way to get sea sick

Travel photo 1: Water buffalos ready to go to Yubu island.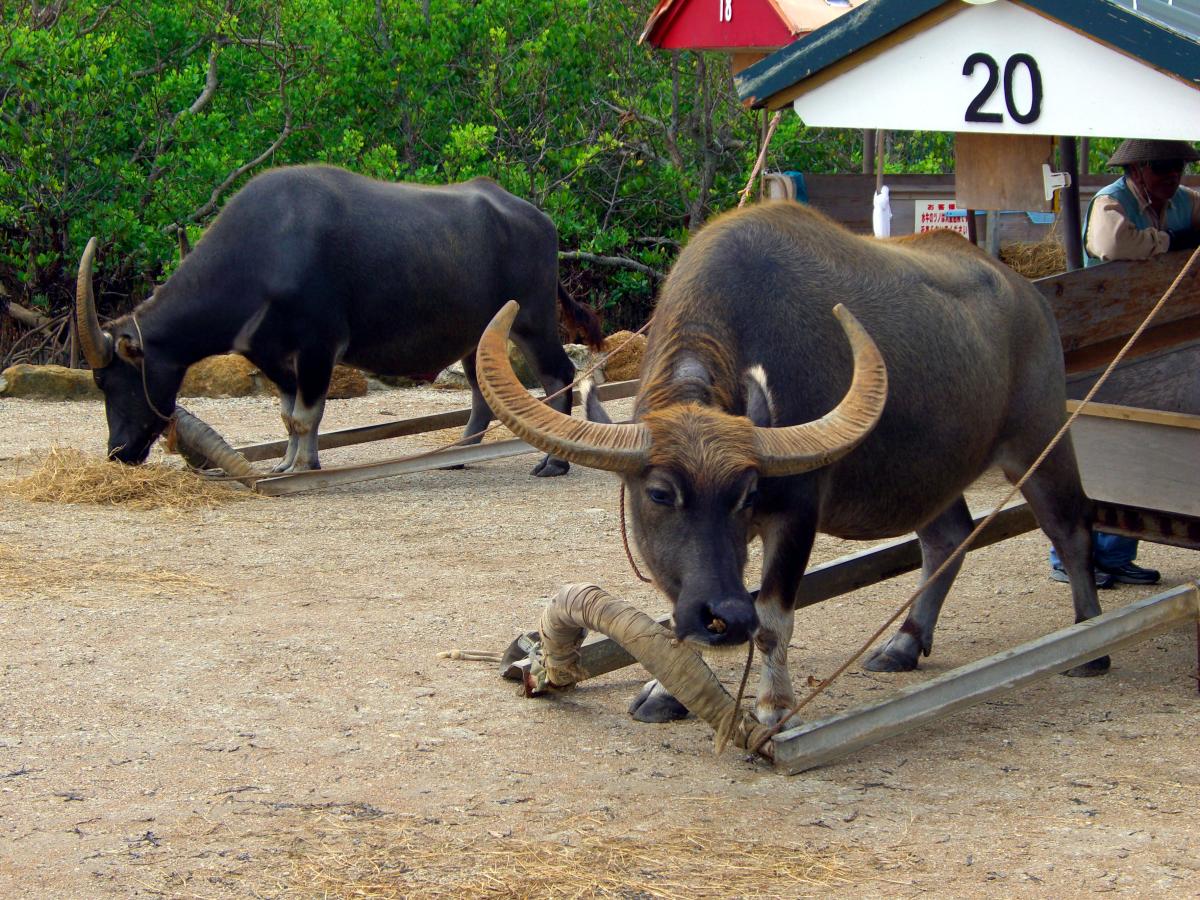 Travel photo 2: Tourists crossing the sea in a cart pulled by a water buffalo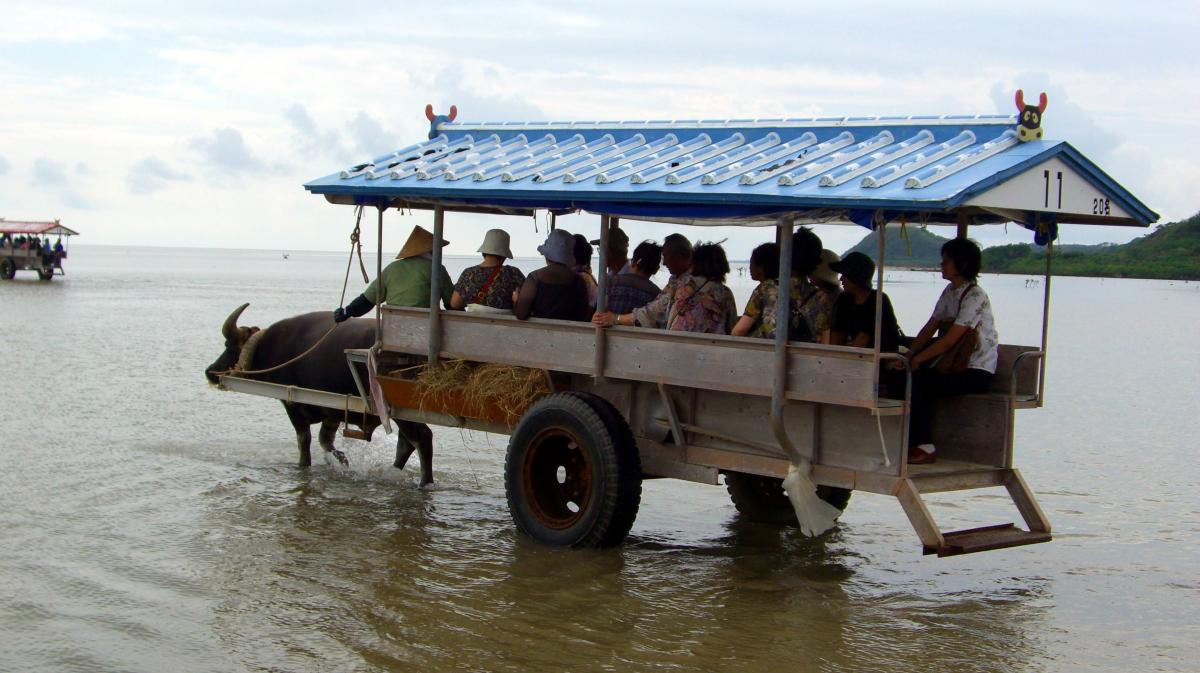 Travel photo 3: Iriomote island seen from behind a water buffalo!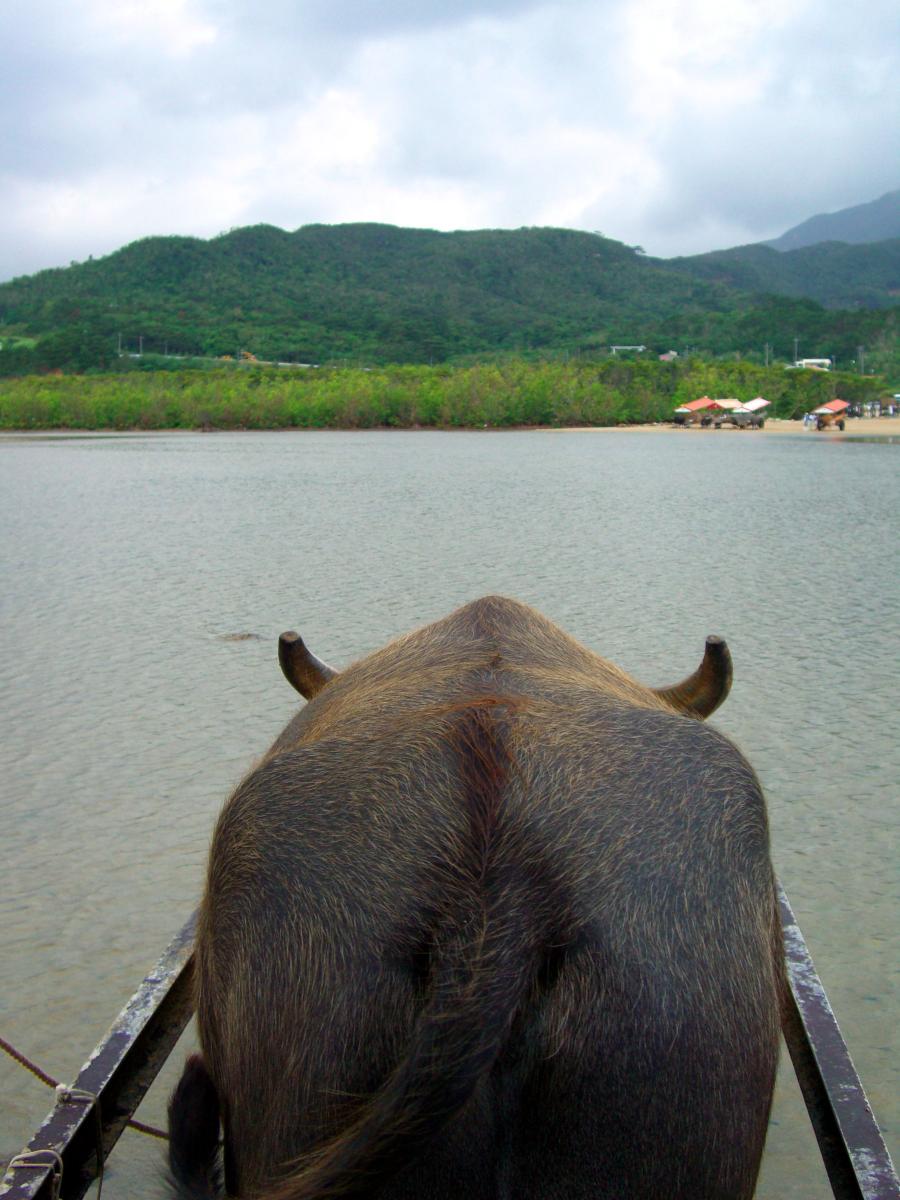 During my autumnal trip in Okinawa, the driver even played an Okinawan musical instrument "sanshin" during the crossing

Will you be that lucky too?
USEFUL JAPANESE
Water buffalo = 水牛 (Suigyu).
Iriomote island = 西表島 (Iriomote-jima), Yubu island = 由布島 (Yubu-jima).
Okinawa prefecture = 沖縄県 (Okinawa-ken).