Read these silent prayers written on light wooden votive plaques "Ema" dancing with the wind this afternoon at the top of Kencho-ji Buddhist temple in Kamakura city, just beyond the stairs guarded by the statue of a tengu and numerous statues of karasu-tengu…
Prayer in Japanese: "くつやさんになれますように。" i.e. "May I become a shoemaker (shoe seller?).", written in simple hiragana alphabet instead of difficult Chinese characters and signed by a young (?) Japanese boy.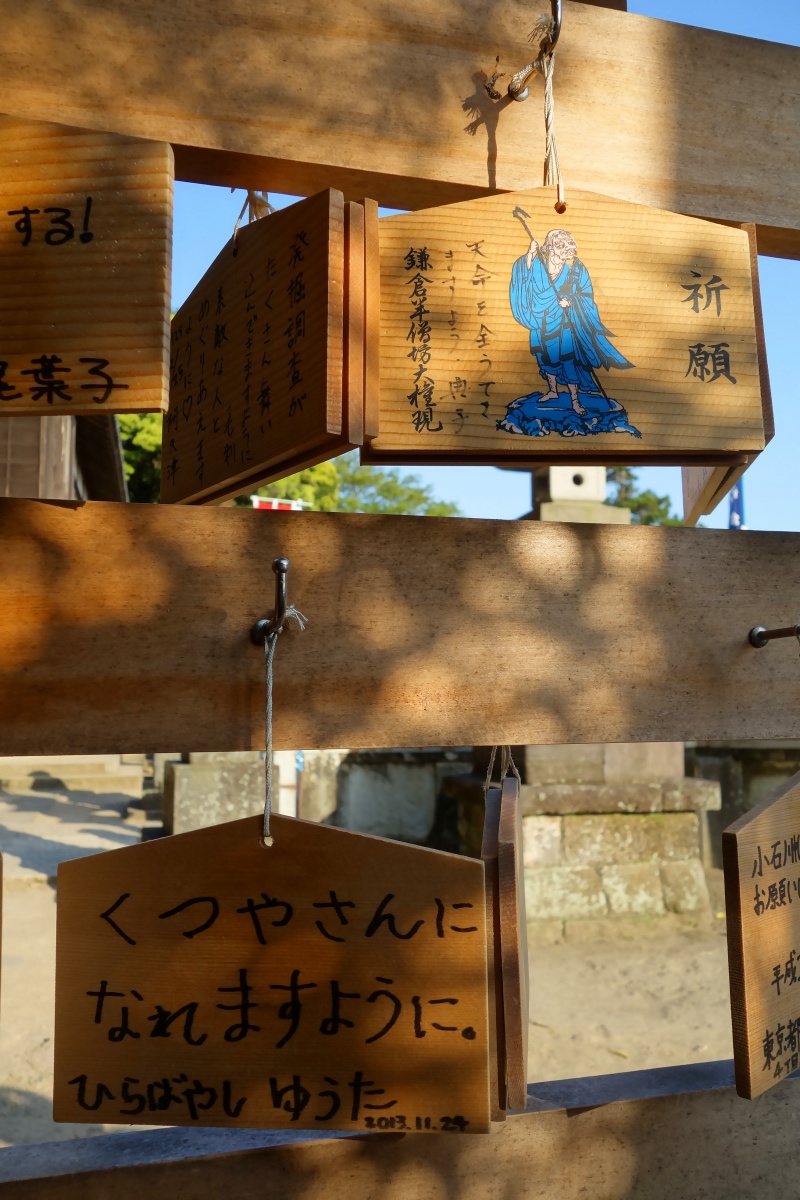 Prayer in English: "My hope for 2014 is that my family and friends stay strong and healthy. I hope the woman I love finds happiness and learns to love again." written by an anonymous foreigner (?).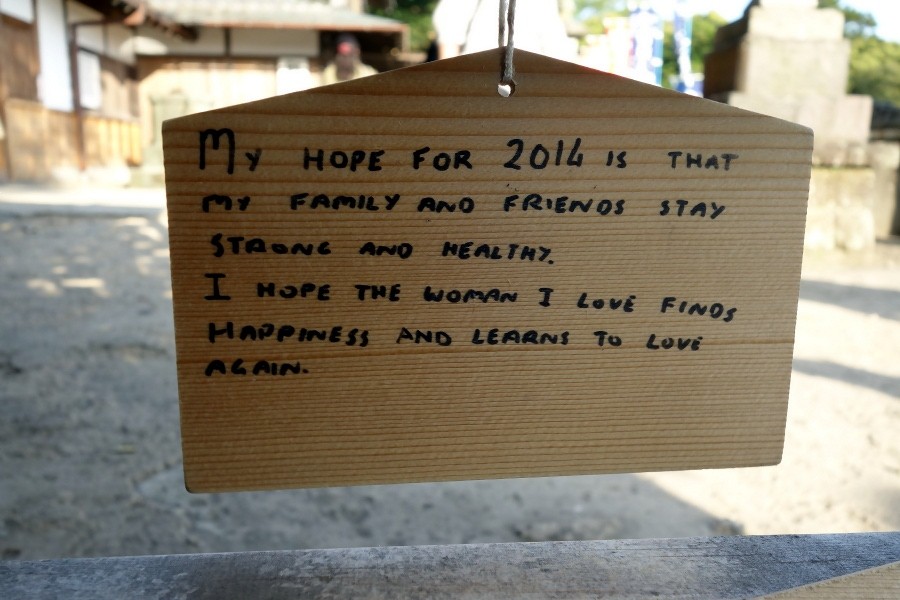 Many other wishes were written on votive plaques decorated with a mythical tengu in blue robes holding a staff or with a Migawari-jizo-son (Jizo taking one's pain and suffering in one's stead).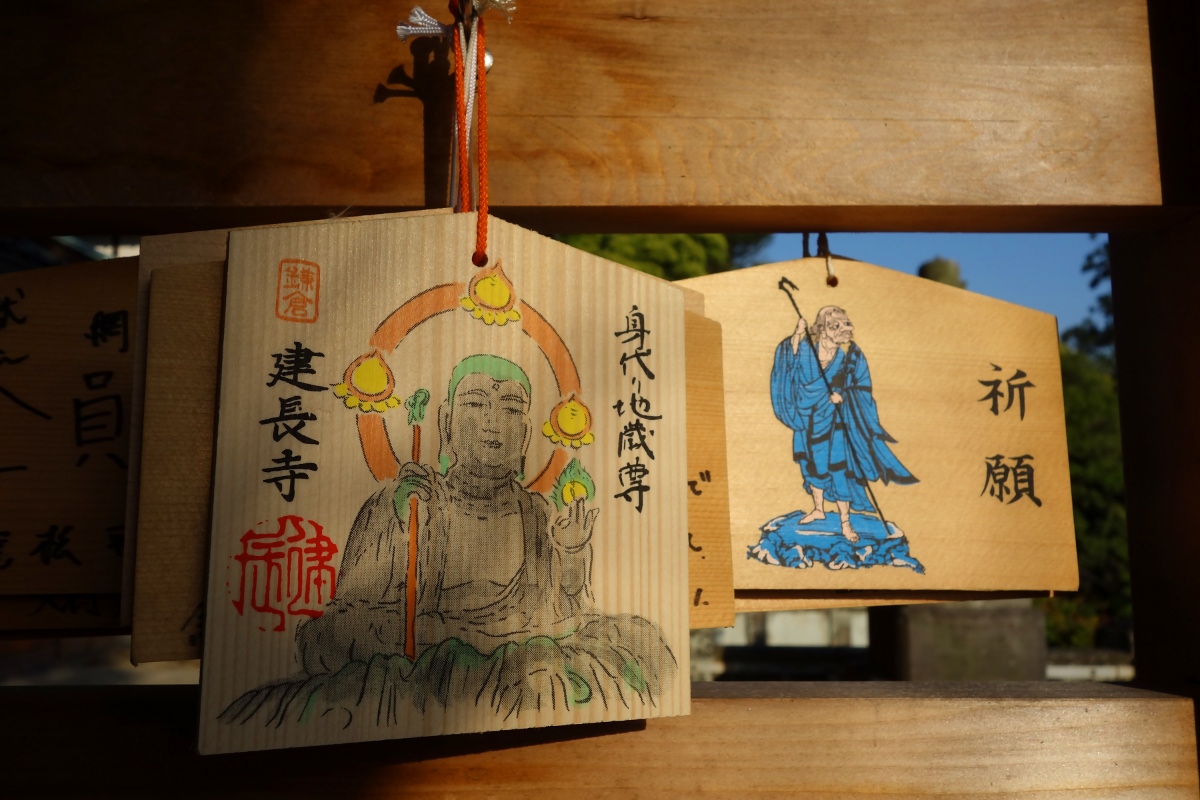 May these touching/heart-warming wishes come true…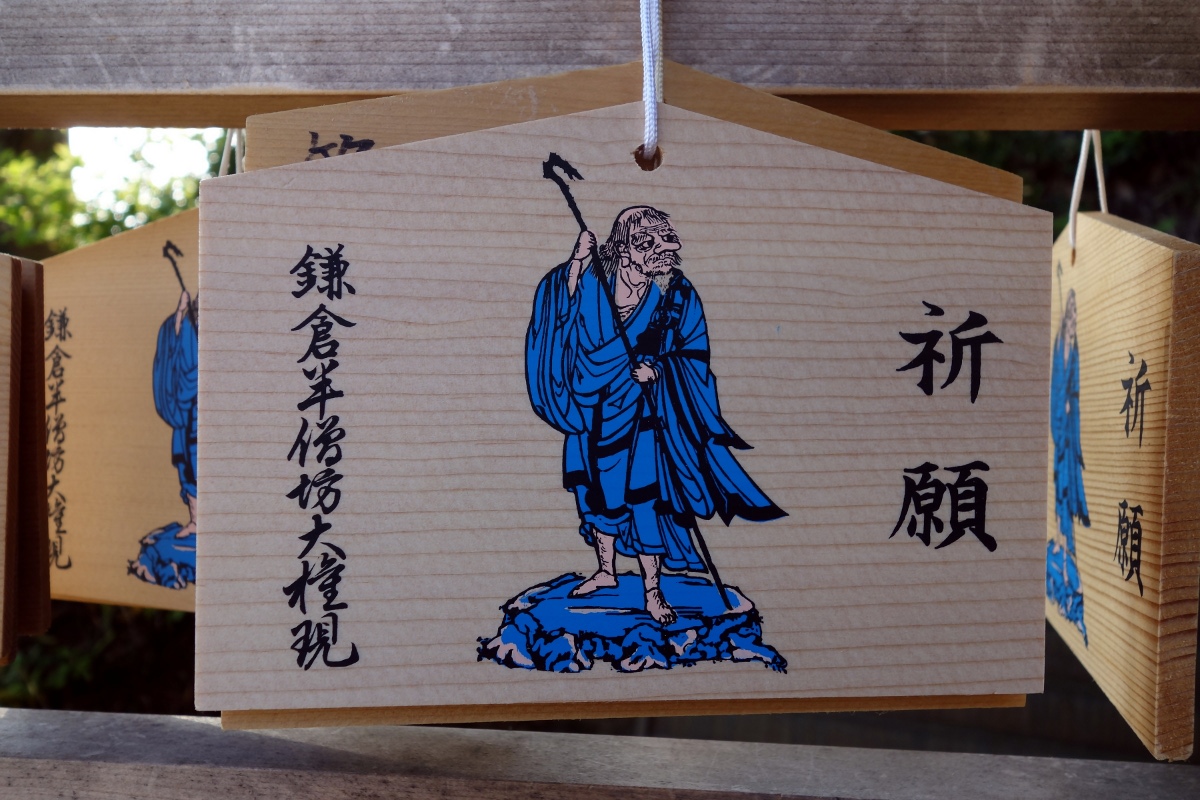 And You, what would You write on your "Ema" in Japan?
USEFUL JAPANESE
Votive plaque = 絵馬 (Ema).
Tengu = 天狗, Karasu-tengu = 烏天狗, Jizo = 地蔵, Migawari-jizo-son = 身代り地蔵尊.
Kencho-ji = 建長寺, Kamakura city = 鎌倉市 (Kamakura-shi).