Beautiful wild animals inhabit the jungle and rivers of Iriomote island. Some are cute and friendly… some are scary and dangerous… as I could witness during holidays in Okinawa in 2008.
Ecotour photo 1: Friendly lizard accepting my invitation to come on my sweaty arm. Admire its right eye, scales, yellow and dark tail, claws… What a good surprise! What an experience!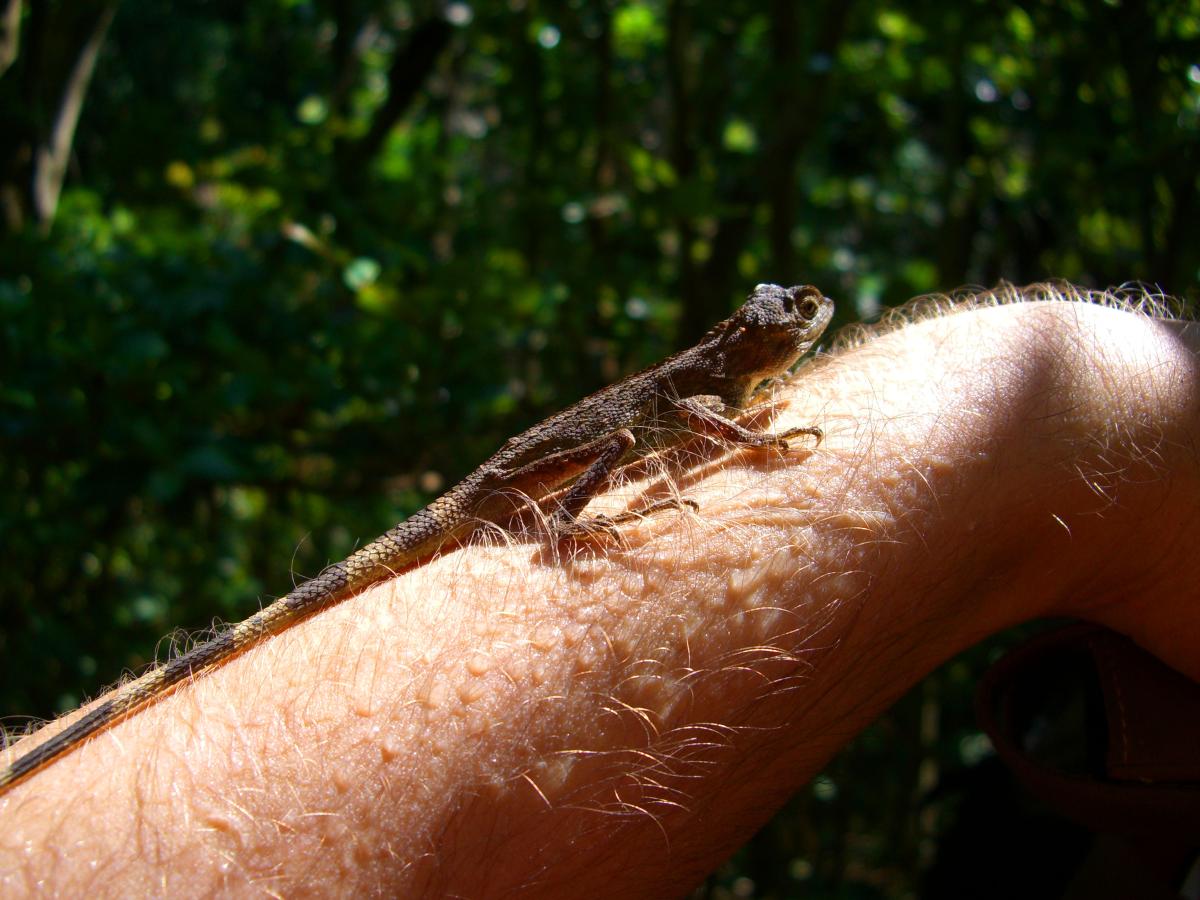 Ecotour photo 2: Colourful lizard featuring black, yellow and blue stripes. Open your eyes in the jungle, look on the ground, on trunks, between leaves…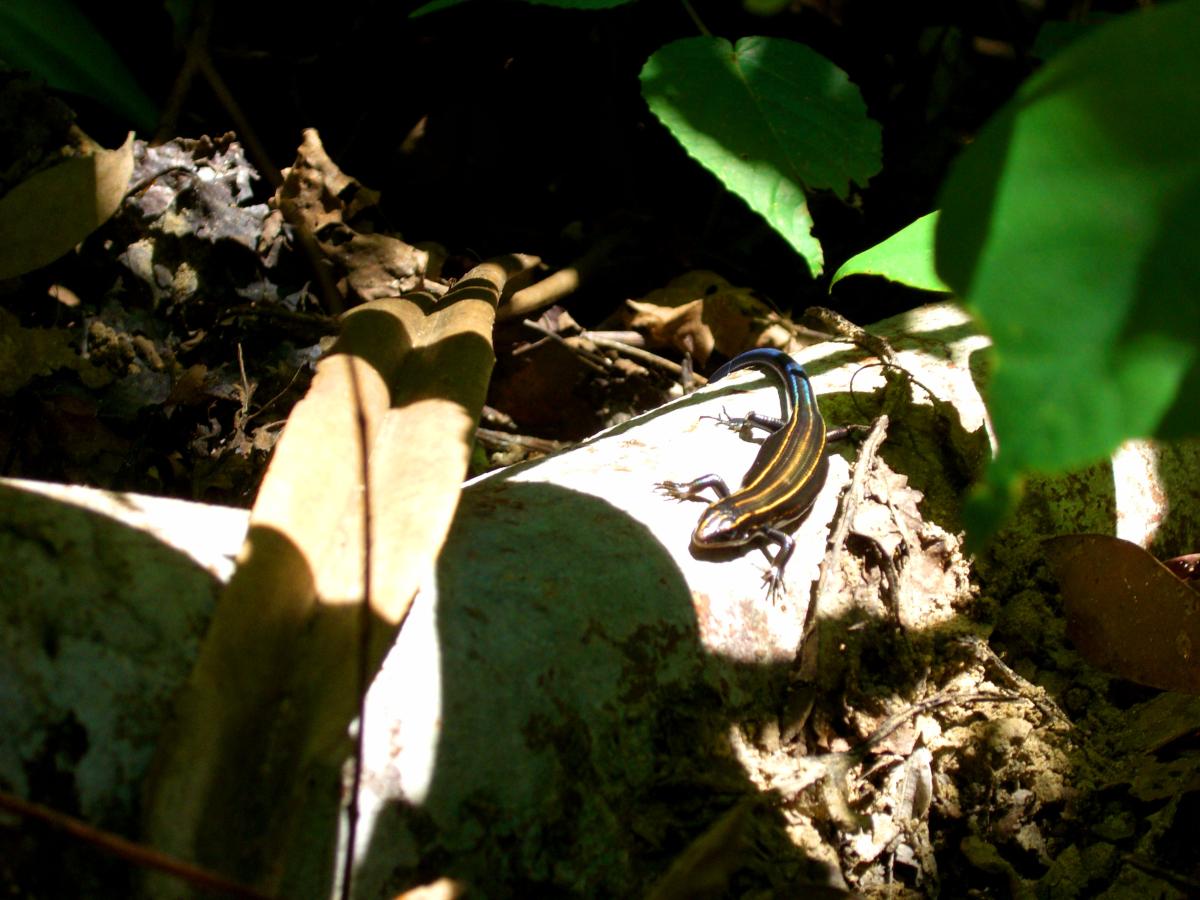 Ecotour photo 3: Venomous Habu viper. Be careful with such snakes and listen to your guide's instructions!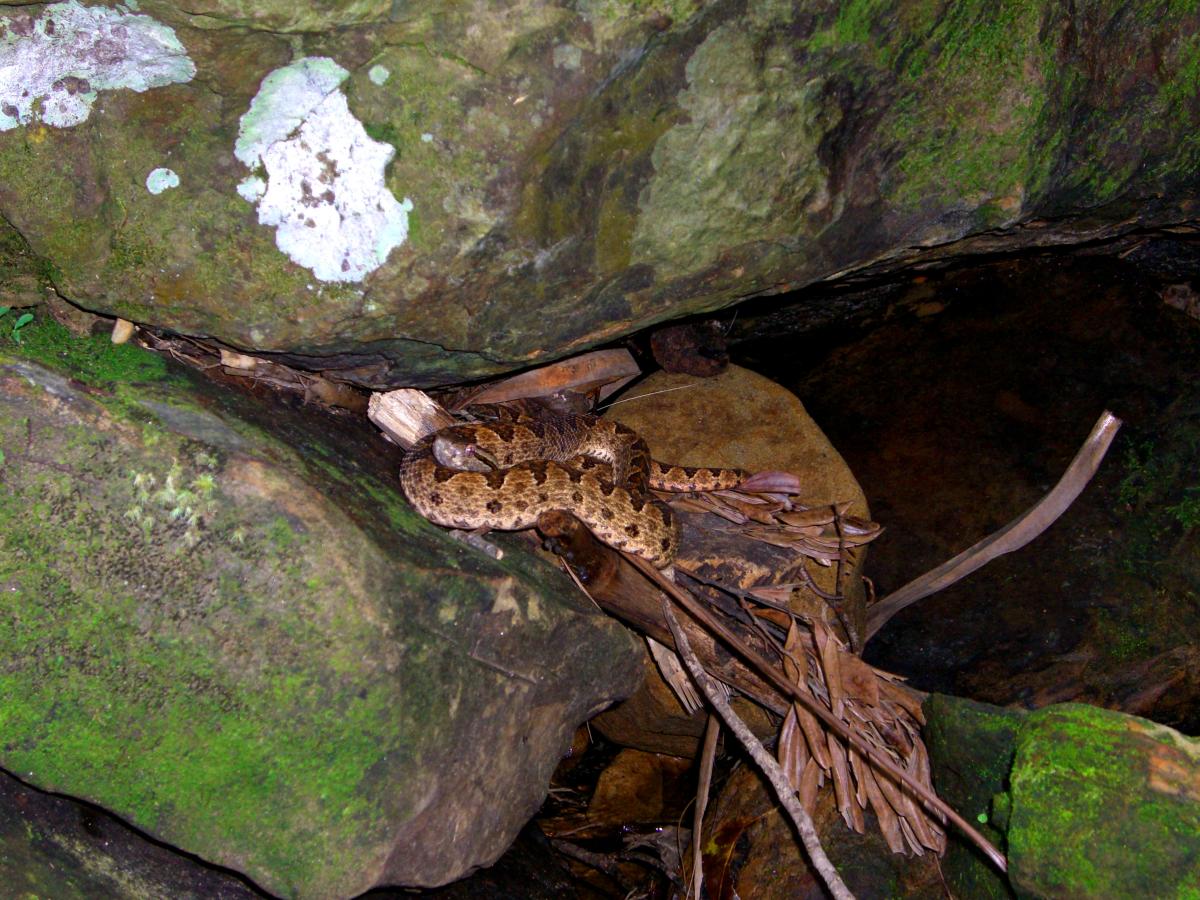 Ecotour example 4 (no photo due to fast movement and reflections): Ferocious Minami-kurodai piranhas in Nakama river.
Ecotour example 5 (no photo due to fast movement at night): Iriomote-yamaneko wild cat (endangered species).
Meeting wild animals while trekking or canoeing in a jungle really changes one's vision of life, nature and humanity. I can only recommend it, with a good guide on Iriomote island or elsewhere in the world!
USEFUL JAPANESE
Iriomote island = 西表島 (Iriomote-jima), Okinawa prefecture = 沖縄県 (Okinawa-ken).
Nakama river = 仲間川 (Nakama-gawa).
Habu = 波布, Minami-kurodai = 南黒鯛, Iriomote-yamaneko = 西表山猫.