Invited by ISHIKAWA Keiko from the tourism office of Tokyo's Sumida ward, I spent a great afternoon/evening with wonderful weather visiting Sumida ward as part of the Yukata De Guide Tour 2014 gathering many Japanese people and foreign tourists/residents. To experience the Japanese culture and instil a great ambiance, the organizers provided us with traditional shoes and "yukata" summer kimonos.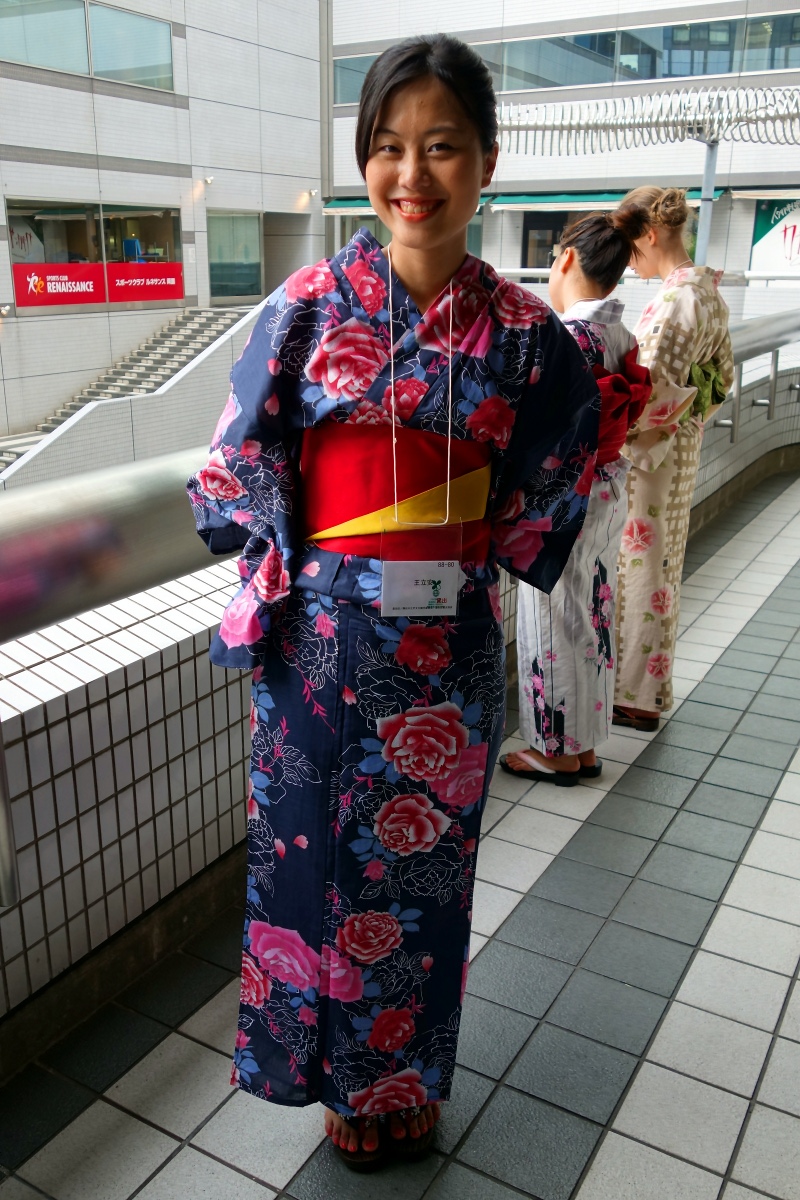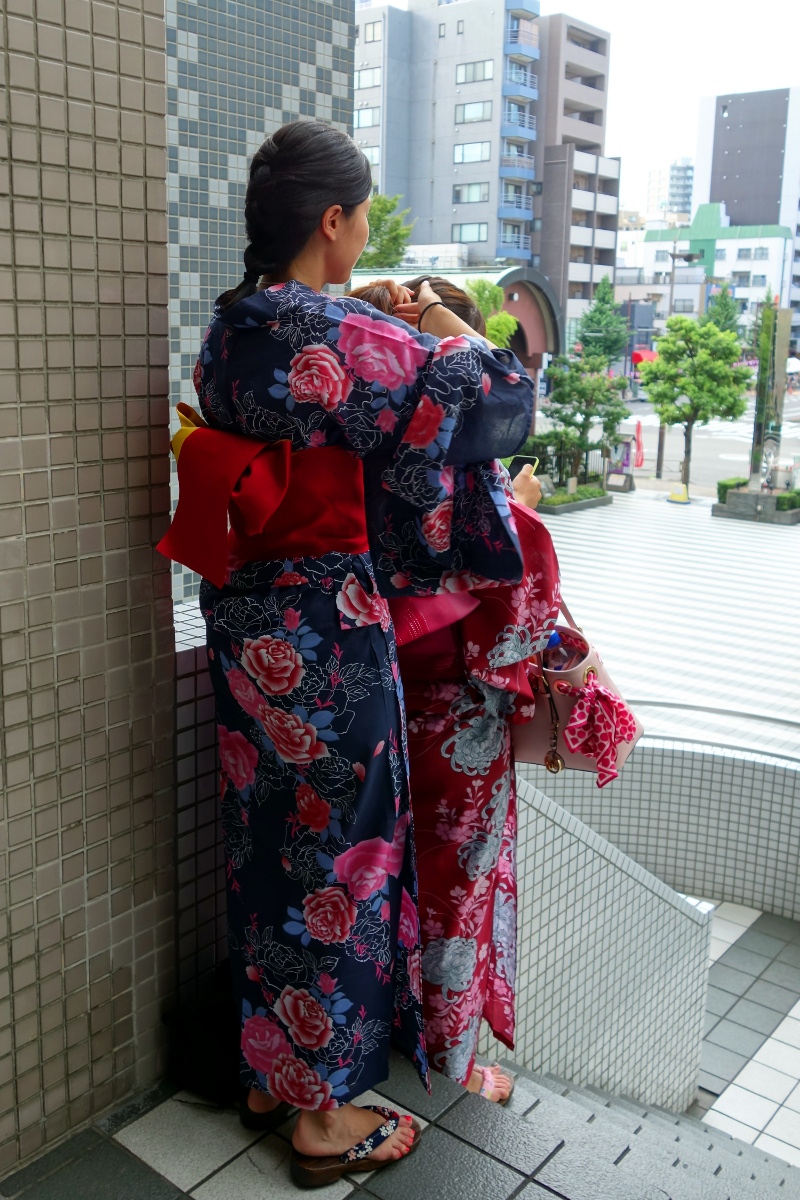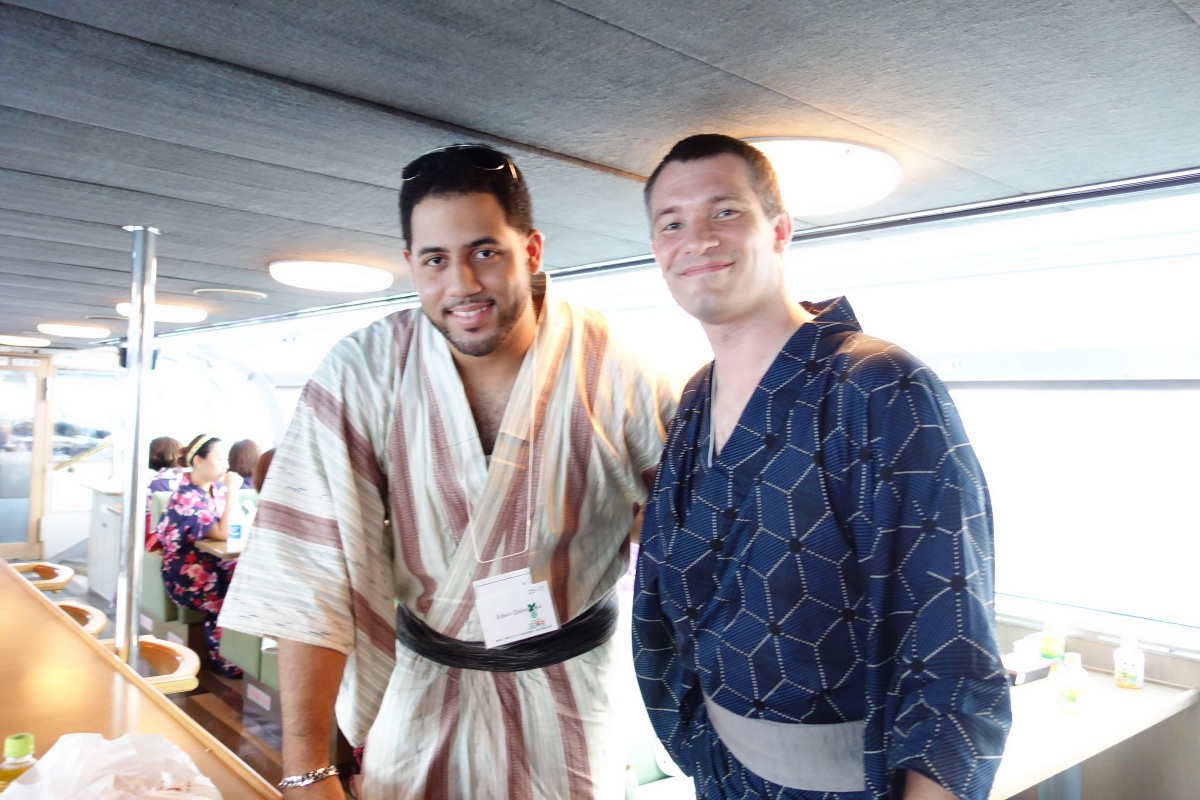 Accompanied by a tour guide, we visited Ryogoku-kokugikan sumo arena, a building unique in the world where sumo wrestling tournaments happen 3 times every year.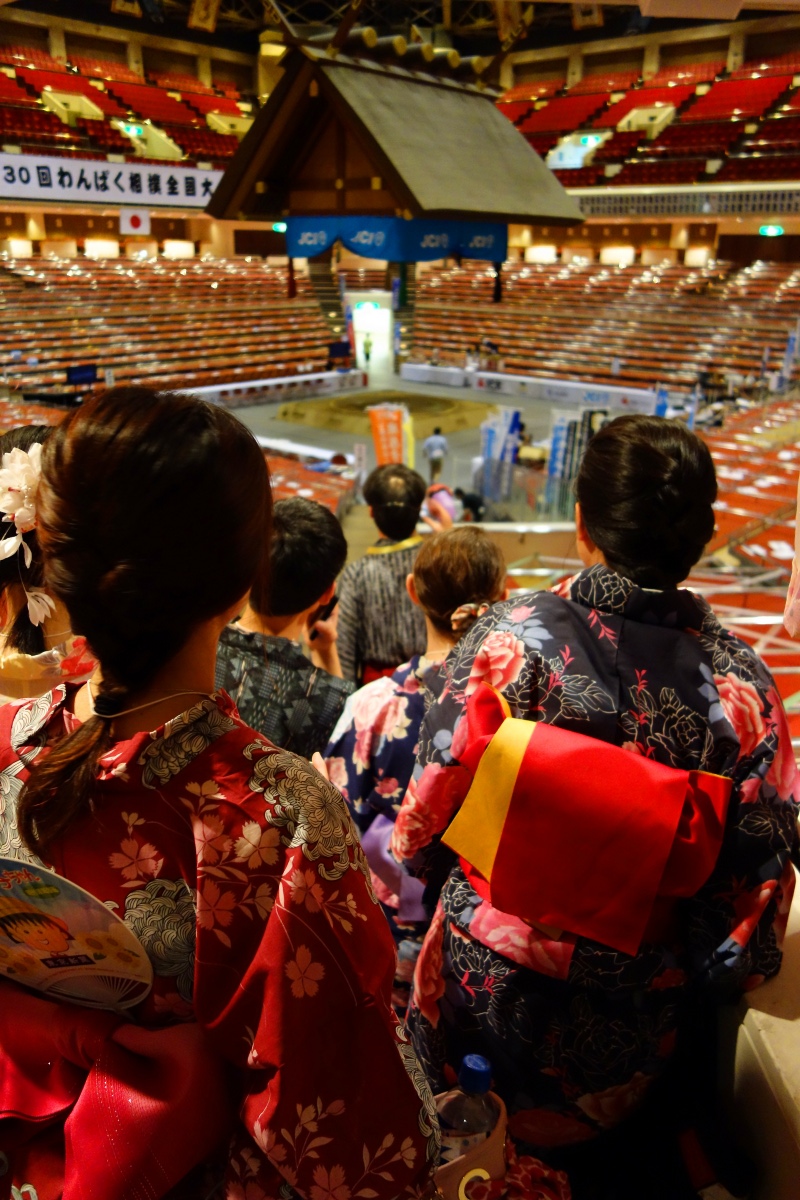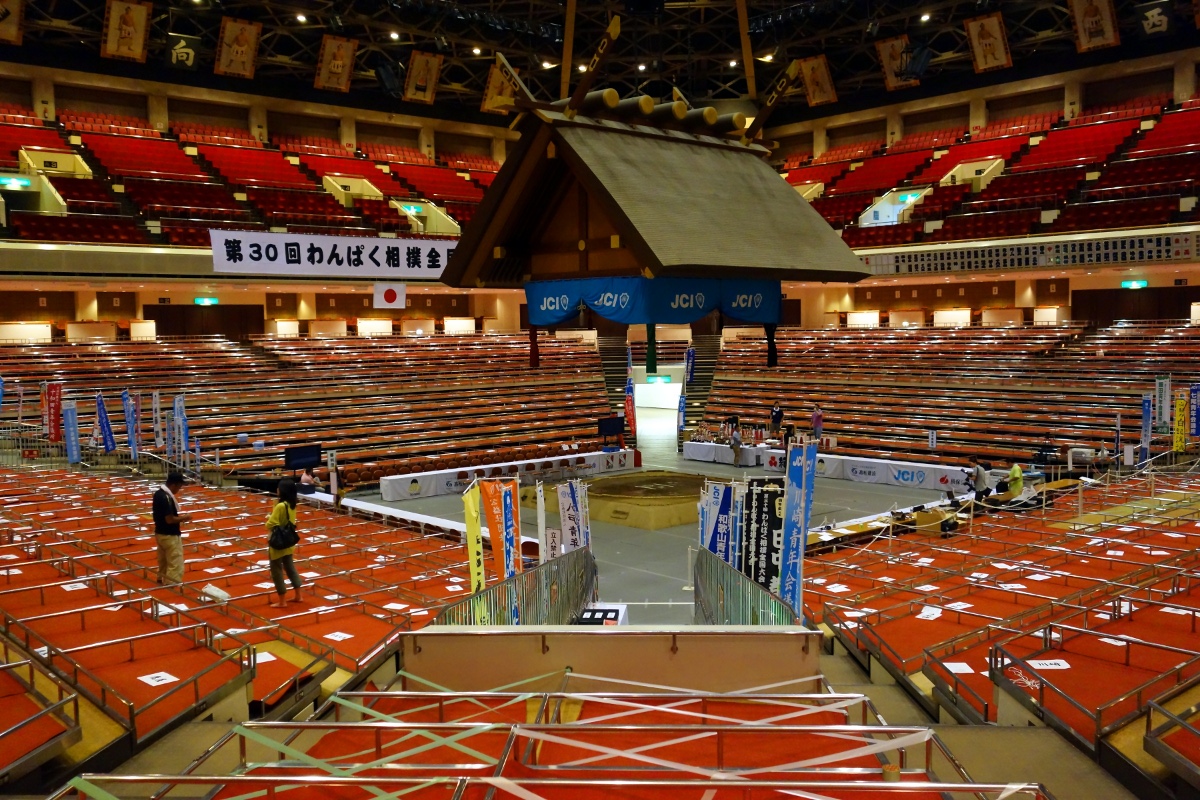 In the Former Yasuda Garden, we watched a tea ceremony, ate sweets and drank matcha green tea distributed by cute Japanese children in yukata!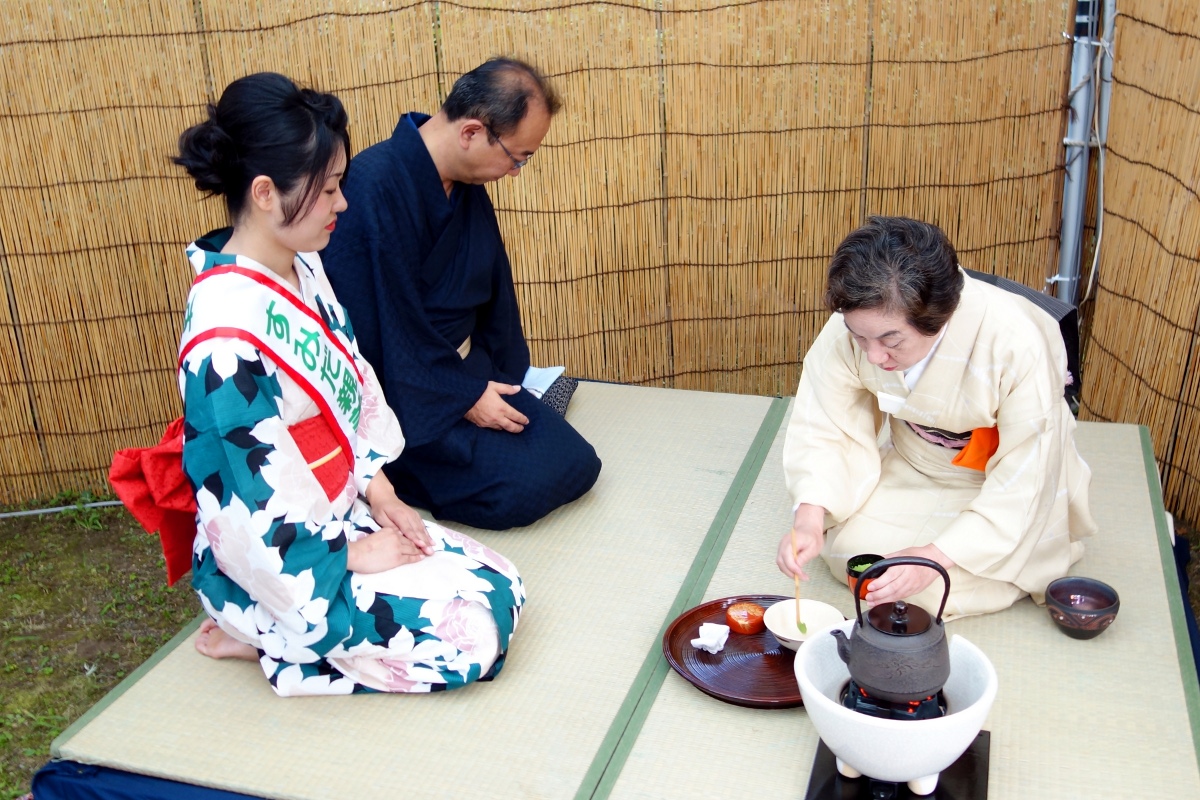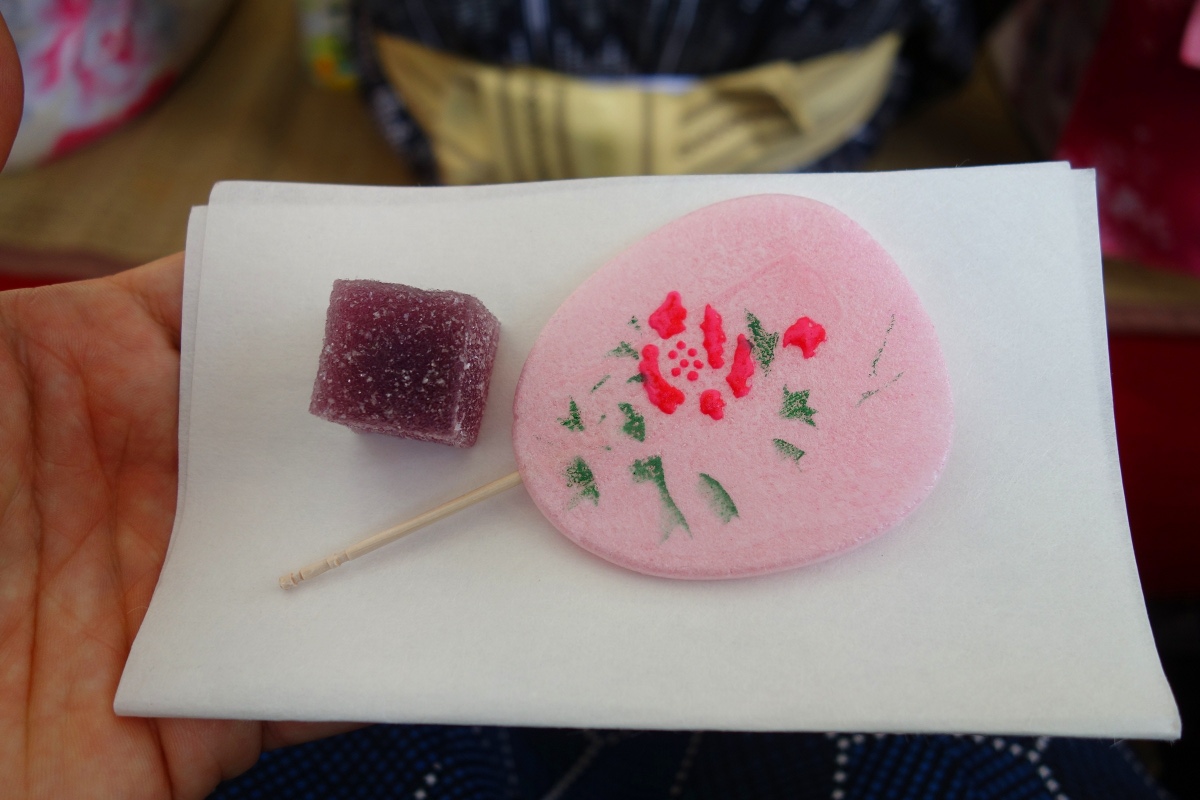 During a night cruise on the Sumida river, we ate Japanese food in a bento box, discussed a lot, admired bridges and buildings including the Tokyo Skytree tower…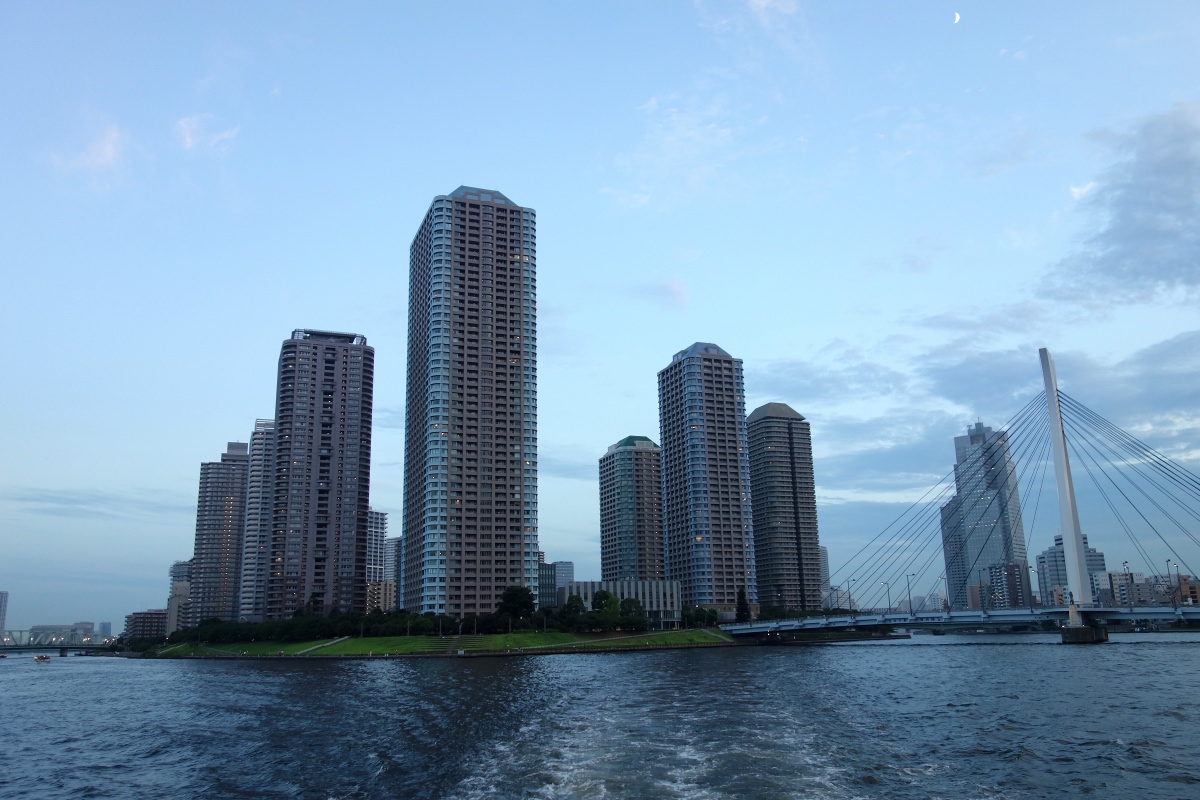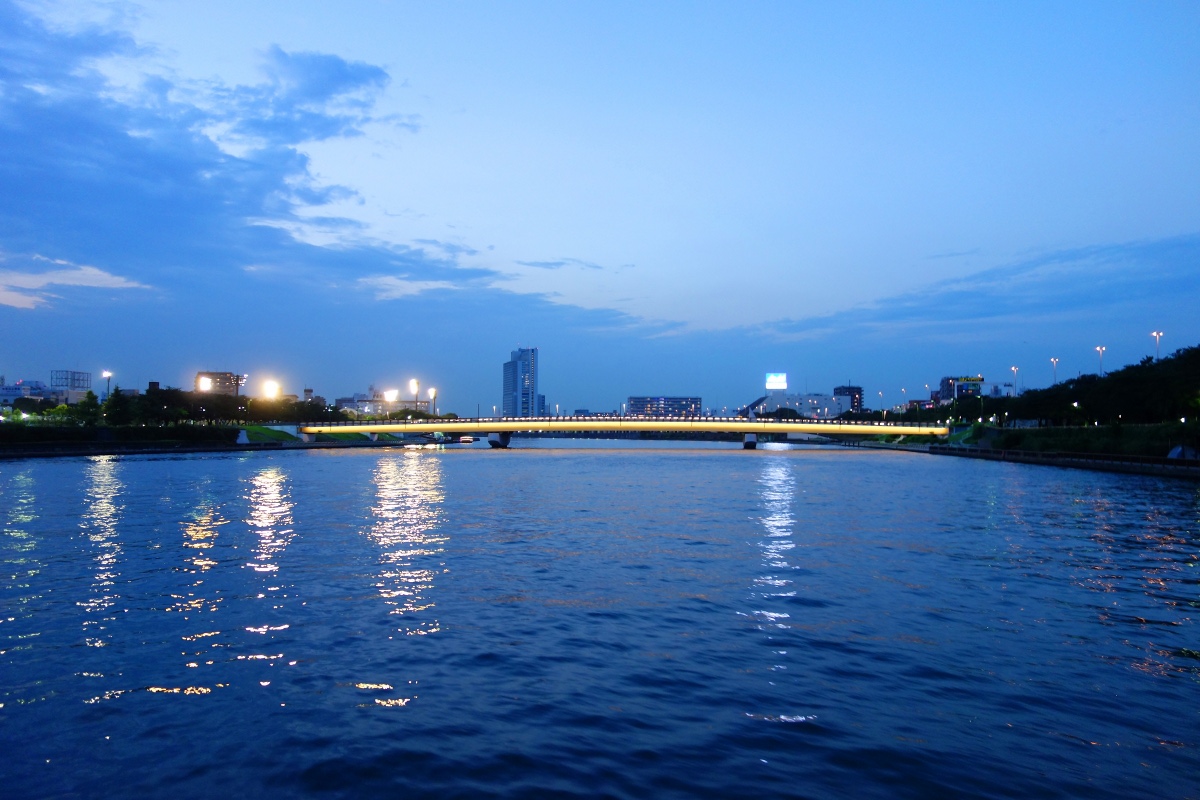 Finally, we danced a Bon-odori and watched fireworks during the local Obon festival. Skilled teachers kindly showed us how to dance&nbs;p:)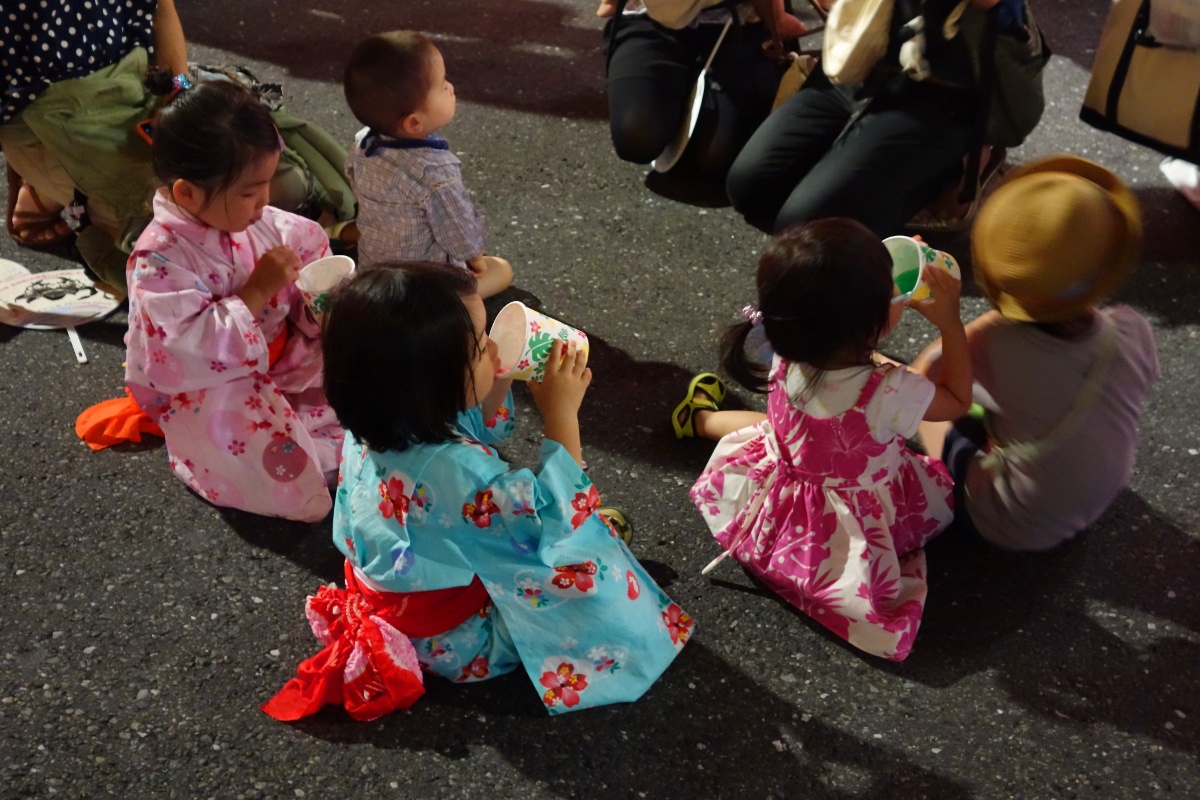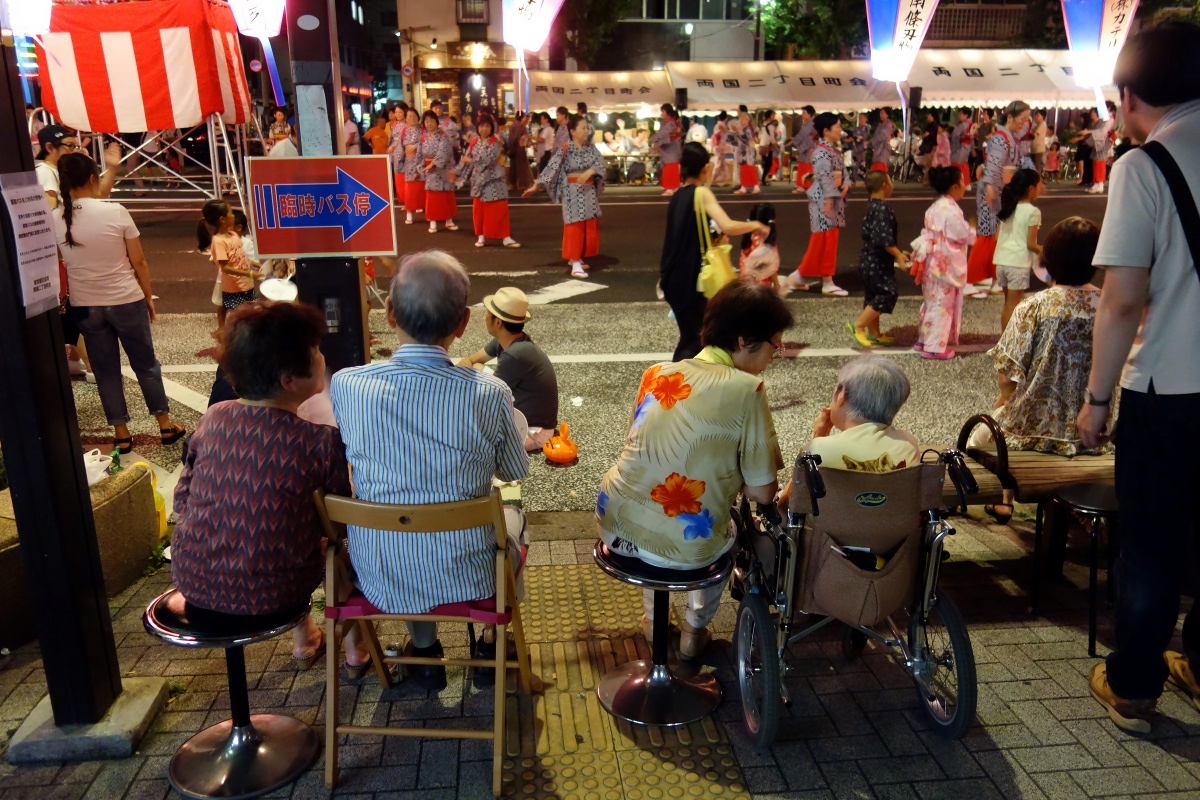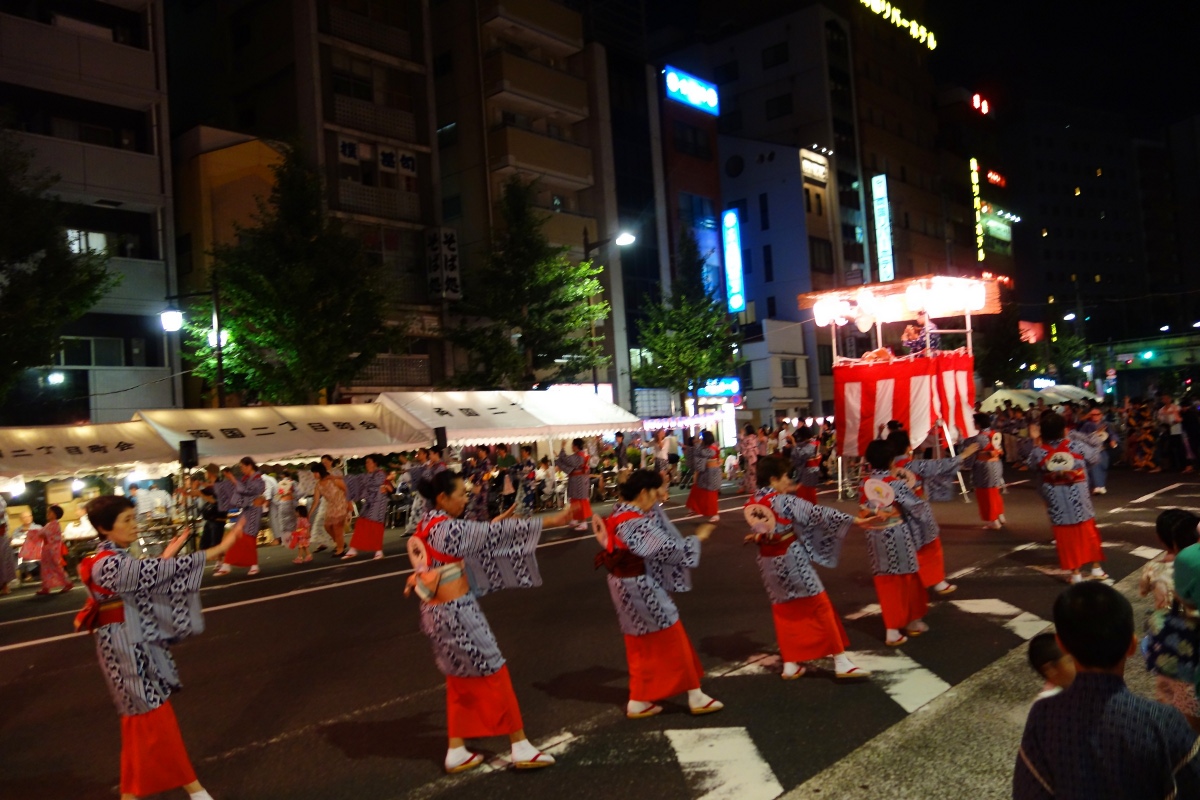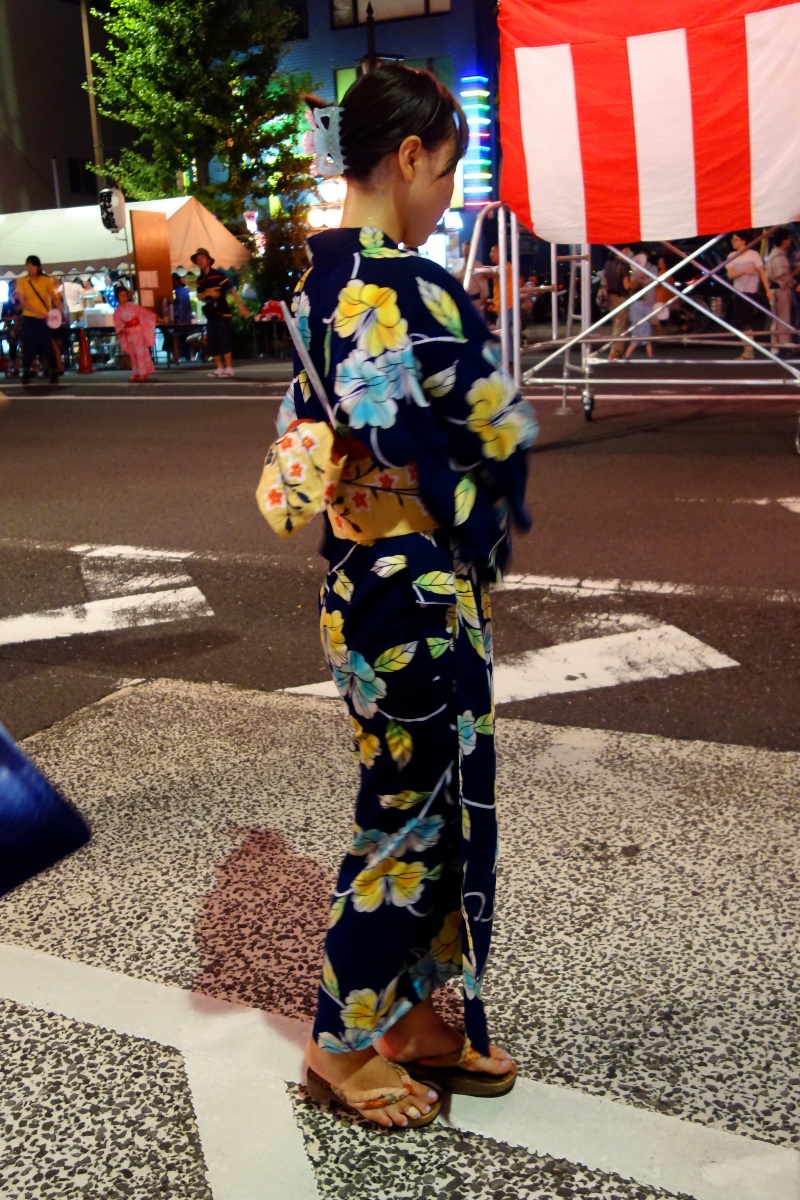 I met many nice people and discussed in Japanese, English, French, and Spanish with students, reporters, embassy staff… and even shortly with the joyful mayor and beautiful goodwill ambassador of Sumida ward!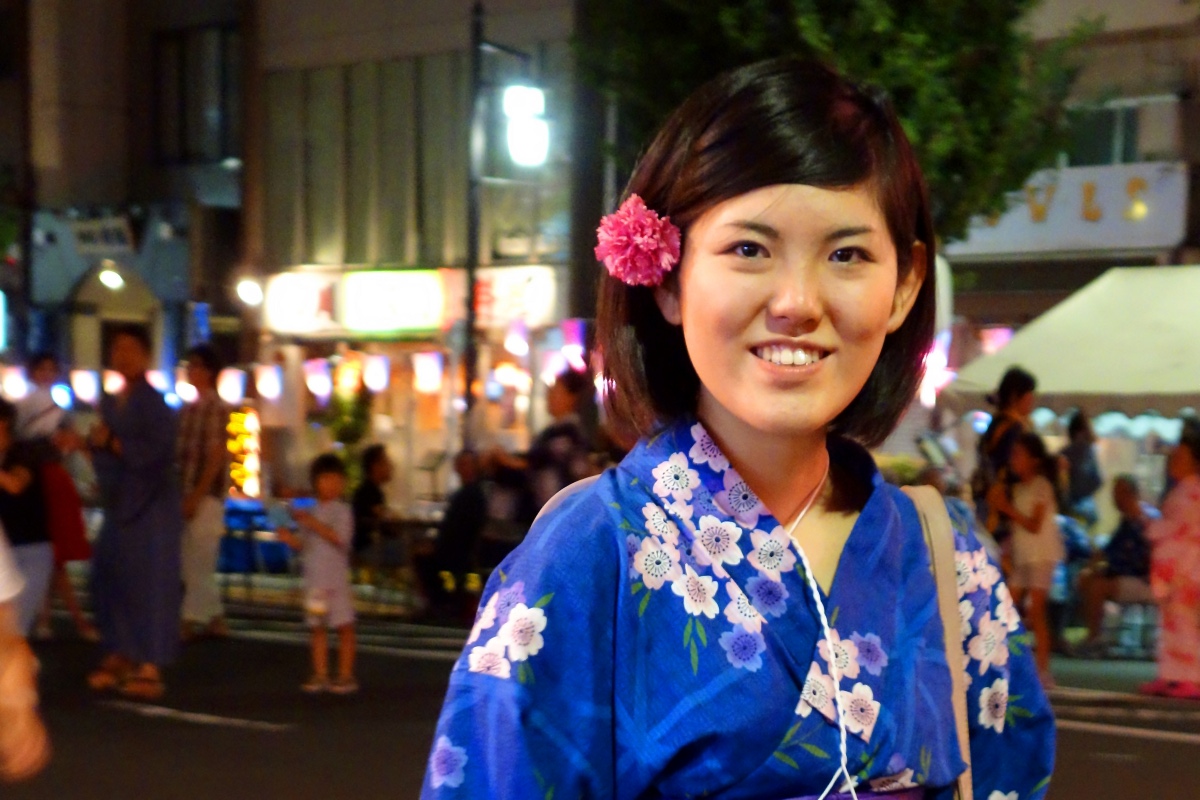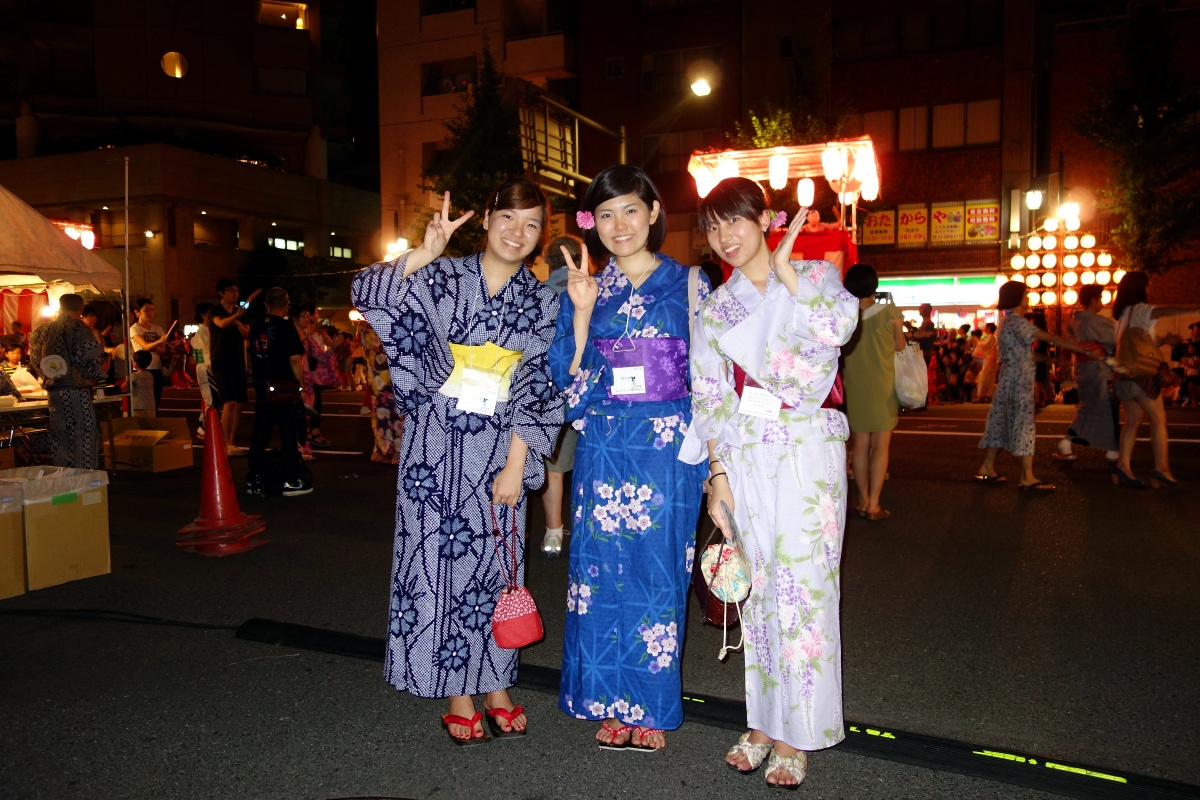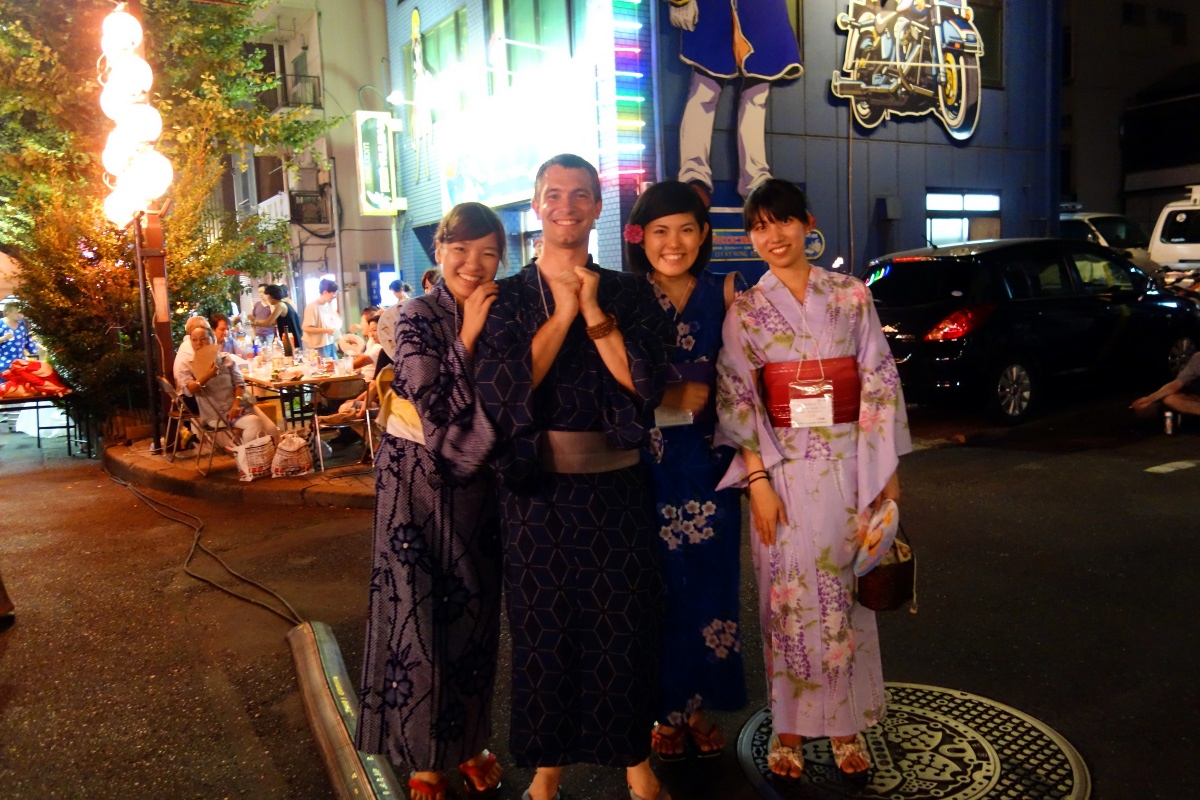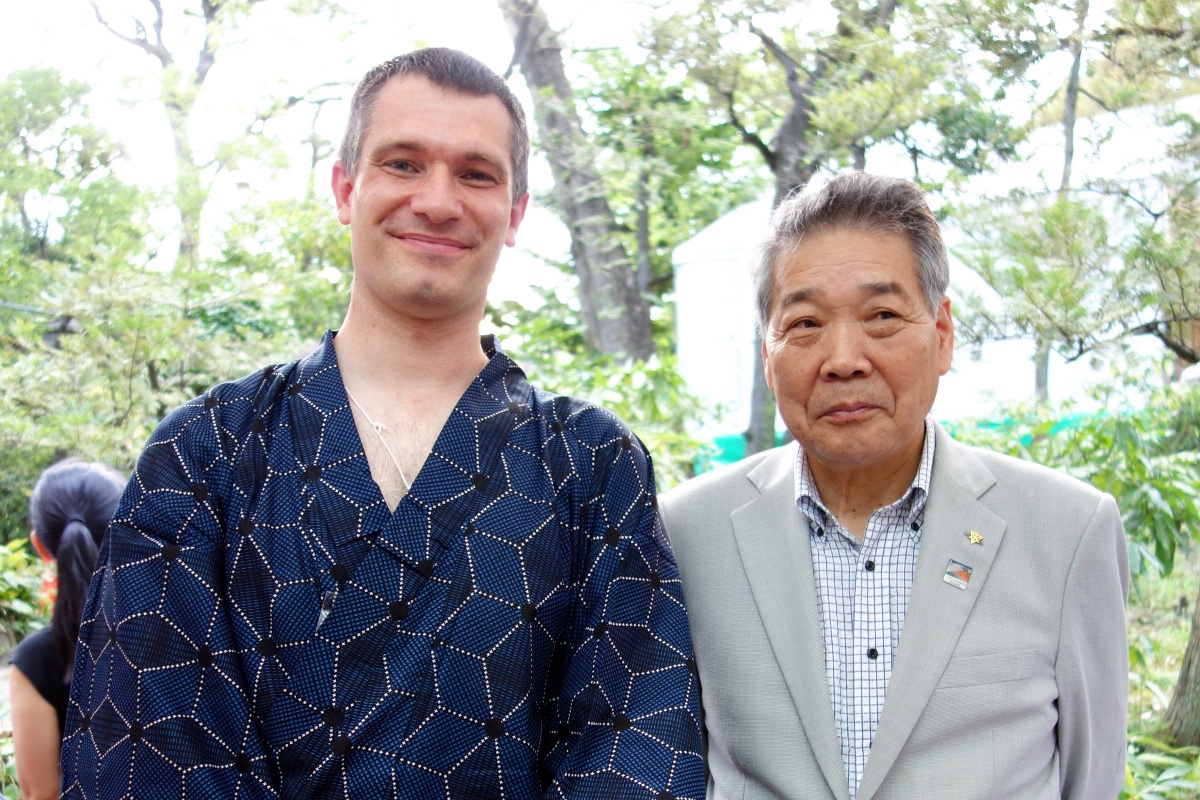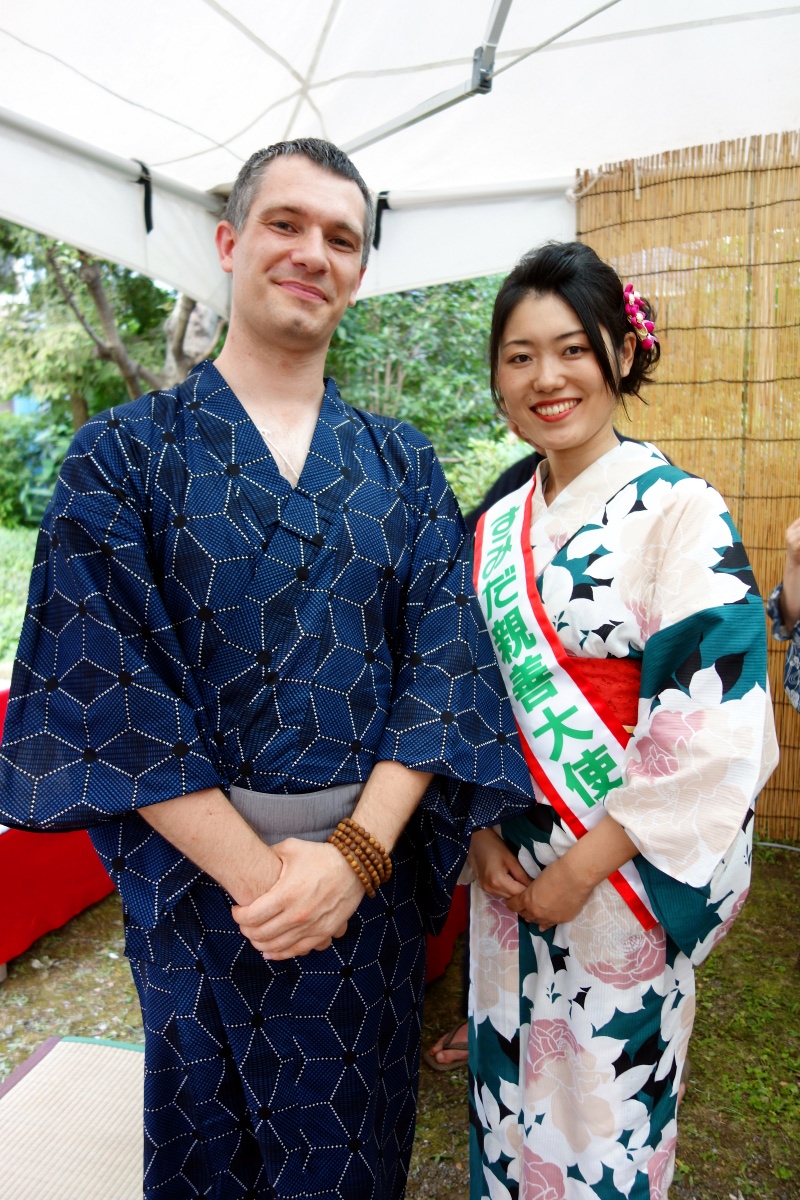 This fun event organized by Sumida ward, its tourism office, and Sumidagawa Edo Cultural Sightseeing Promotion Association should happen again in July/August 2015. Check the dedicated Yukata De Guide Tour page on Inner Japan or ask your travel agency for information if you travel in Asia during your Summer holidays

USEFUL JAPANESE
ISHIKAWA Keiko = 石川・恵子.
Goodwill ambassador of Sumida ward = すみだ親善大使 (Sumida-shinzen-taishi).
Yukata = 浴衣, Bon-odori = 盆踊り, Obon = お盆.
Former Yasuda Garden = 旧安田庭園 (Kyu-yasuda-teien), Ryogoku-kokugikan = 両国国技館, Tokyo Skytree = 東京スカイツリー (Tokyo-sukai-tsuri).
Sumida river = 隅田川 (Sumida-gawa), Sumida ward = 墨田区 (Sumida-ku), Tokyo = 東京.
Yukata De Guide Tour = ゆかたでガイドツアー (yukata-de-gaido-tsua).
"Visit Sumida" tourism office = 墨田区観光協会 (Sumida-ku-kanko-kyokai).
Sumidagawa Edo Cultural Sightseeing Promotion Association = 隅田川・江戸文化観光振興会 (Sumida-gawa-edo-bunka-kanko-shinko-kai).