Exceptional trees live in the jungle of Iriomote island. Some look thirsty… some look prehistoric… as shown on these photos of my trip to Okinawa in October/November 2008

First example reached by canoe, a mangrove with long roots plunging into a river:

Second example reached on foot after canoeing, a Sakishima-suo tree with impressively tall but thin roots. Just grab one like a plank!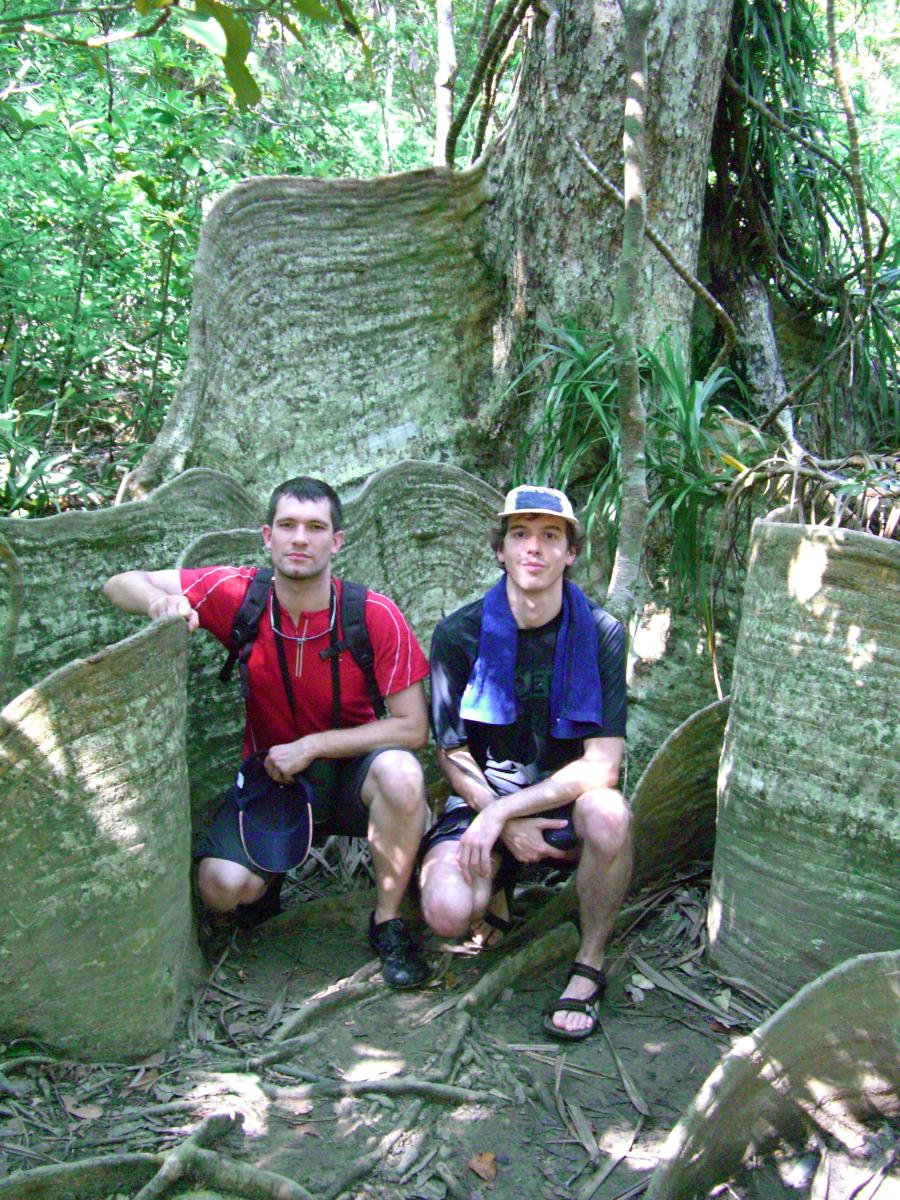 These exciting sights of Japanese nature were only two of the many good surprises of Iriomote island! Ready for some ecotourism in Japan?
USEFUL JAPANESE
Iriomote island = 西表島 (Iriomote-jima), Okinawa prefecture = 沖縄県 (Okinawa-ken).
Sakishima-suo tree = 先島蘇芳木 (Sakishima-suo-no-ki).