Iriomote island = 西表島 (Iriomote-jima)
Iriomote island is one of the nice islands of Okinawa prefecture. With nature full of good surprises there, it is a great spot for ecotourism! Meeting wild animals while trekking or canoeing in a jungle really changes one's vision of life, nature and humanity; I can only recommend such an ecotour, with a good guide on Iriomote island…
Trees in the jungle of Iriomote island
Exceptional trees live in the jungle of Iriomote island. Some look thirsty, others prehistoric…
Reached by canoe, a mangrove with long roots plunging into a river:

Reached on foot after canoeing, a Sakishima-suo tree with impressively tall but thin roots. You can grab one just like a plank!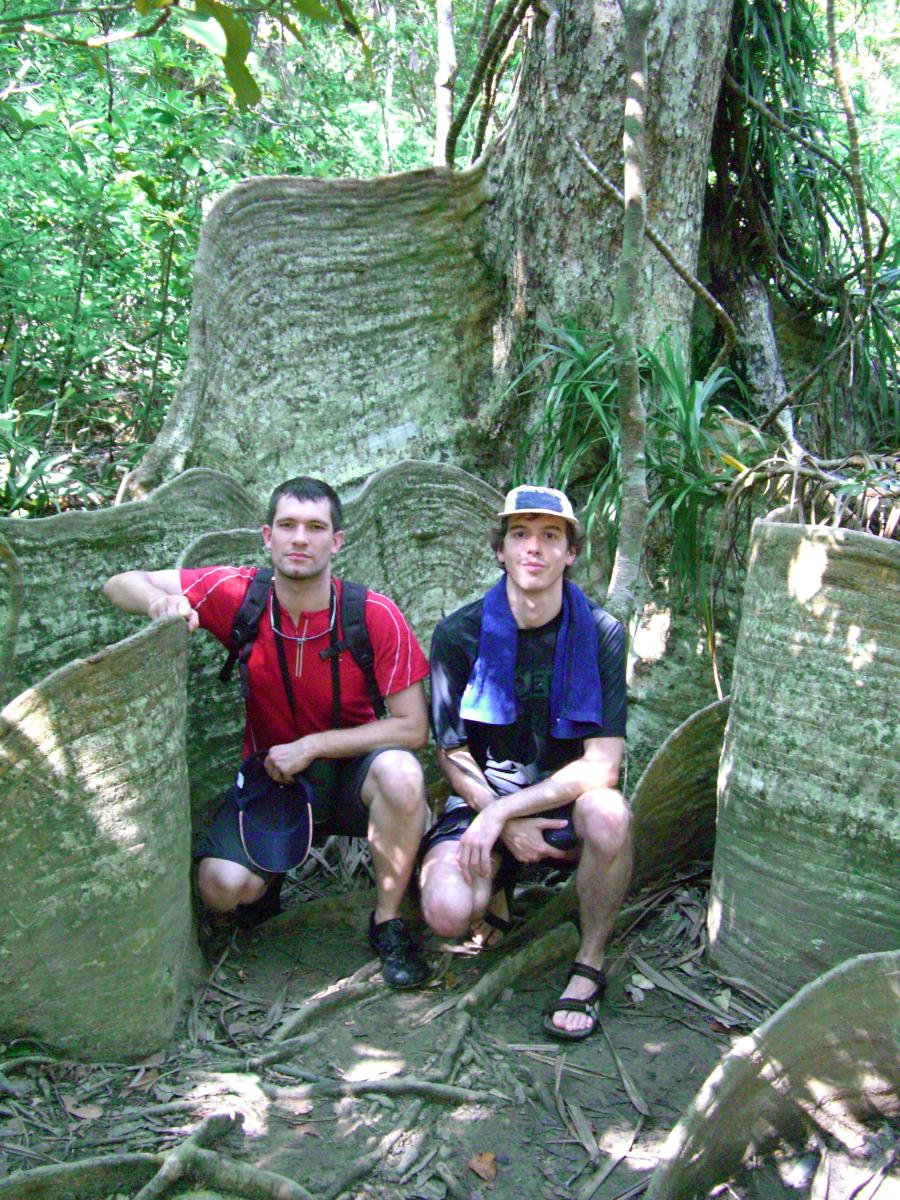 Animals in the jungle of Iriomote island
Beautiful wild animals inhabit the jungle and rivers of Iriomote island. Some are cute and friendly, others scary and dangerous…
First, a friendly lizard climbing my sweaty arm. Admire its right eye, scales, yellow and dark tail, claws… What an experience!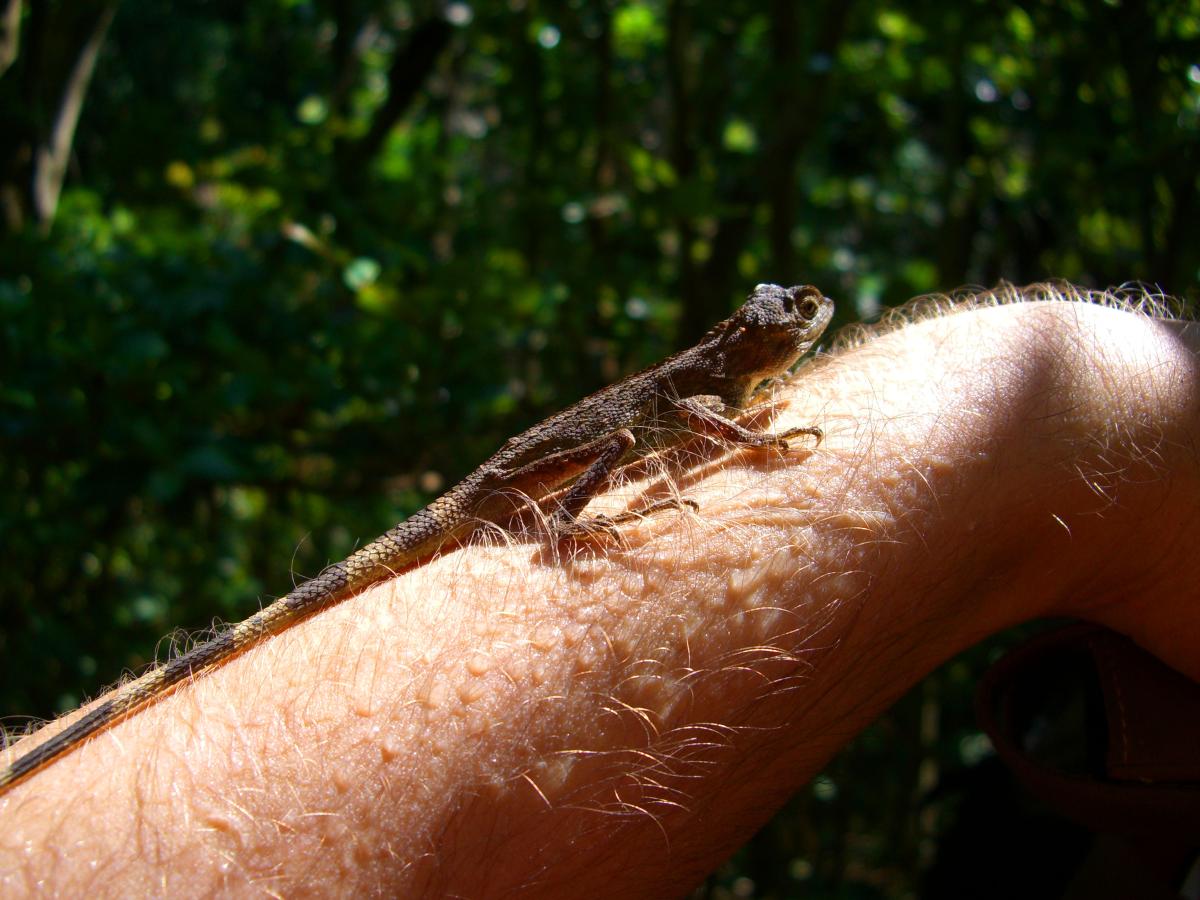 Second, a colourful lizard with black, yellow and blue stripes. Open your eyes in the jungle, look on the ground, on trunks, between leaves…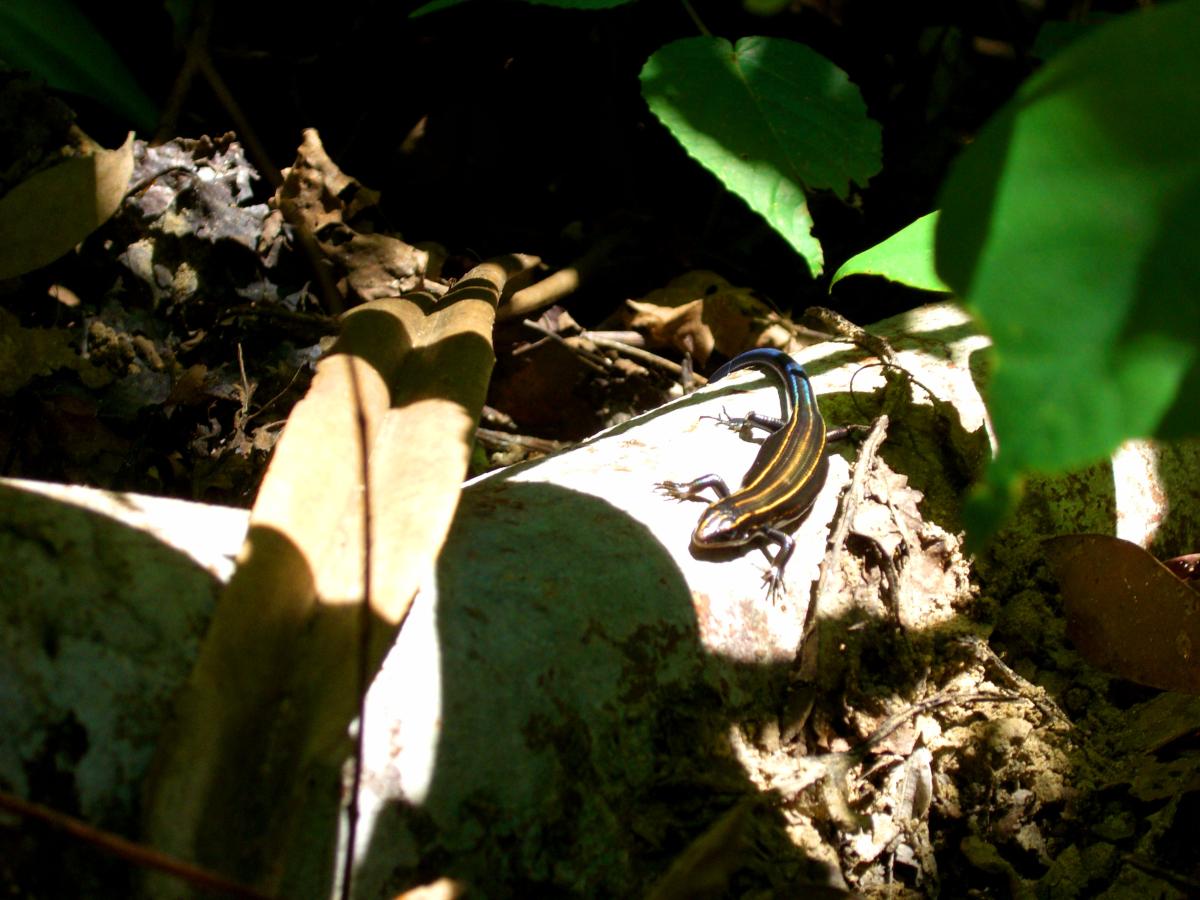 Third, a venomous Habu viper. Be careful with such snakes and obey your guide!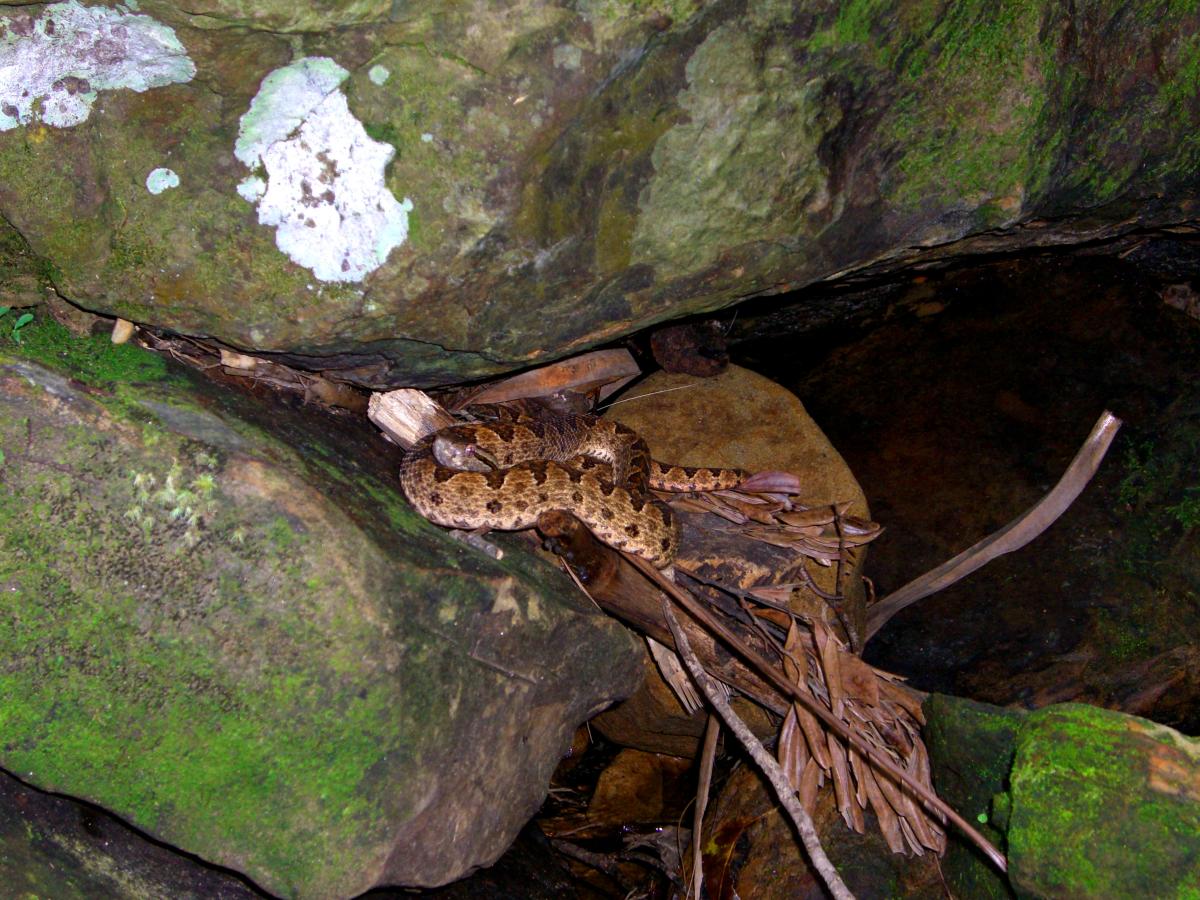 Fourth (without photo due to fast movement and reflections): Ferocious Minami-kurodai piranhas in Nakama river.
Fifth (also without photo due to fast movement at night): Iriomote-yamaneko wild cat (endangered species).
Trips to Iriomote island
I went on a trip to Okinawa with stay on Iriomote island in 2008.
USEFUL JAPANESE
Sakishima-suo tree = 先島蘇芳木 (Sakishima-suo-no-ki).
Habu = 波布, Iriomote-yamaneko = 西表山猫.
Nakama river = 仲間川 (Nakama-gawa), Minami-kurodai = 南黒鯛.